I LOVE BABIES!
I confess: I'm a total Baby Addict. I can't resist them. I
want to hold them, hug them, squeeze them, talk to them,
look at them, listen to them, smell them, feel them, play
with them, and then hold them some more. Whenever I'm
around a baby, I always end up staring at them in blatant adoration. Often enough, I get to hold them, too. My close friend who are parents all know that it's always okay to hand their baby to me without any explanation whatsoever.
The two photos above are both of me as a baby. The one on the left, at 5 months, being held by my Pop in front of our family cabin in Fryeburg ME. The one on the right, at just a few days old, at our home in New York City NY.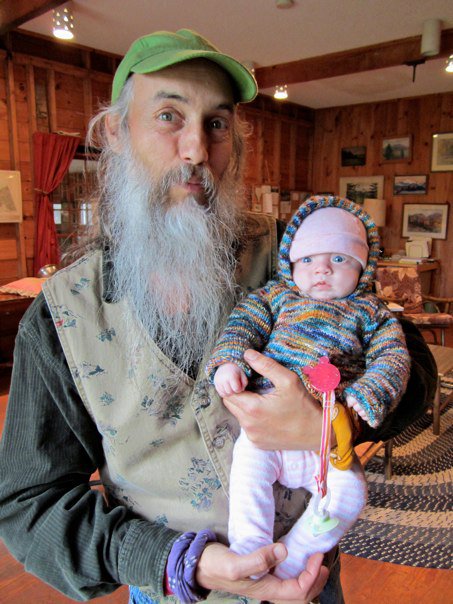 Serena
2011
Fryeburg New Church Assembly
Fryeburg ME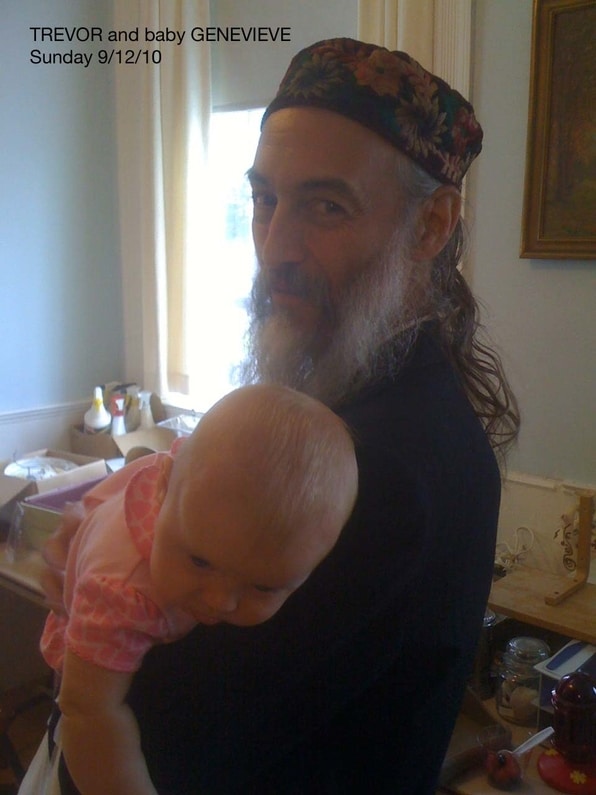 Genevieve
2010
Amherst MA
413-247-3322
trevor@trevorthegamesman.com
PO Box 463, Haydenville, MA 01039