PRICING
Shows, Workshops, etc. Block Booking Discounts
(single activity events) (for multiple groups all
booking shows for the same day)

Hourly Rates for longer events Stiltwalking "Walk-Around"
(like fairs, festivals, etc.) (if you only want "walk-around")




Except for private parties, the following prices include free travel expenses up to two hours (4 hours round trip) from my home near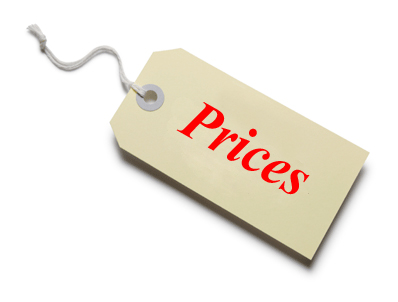 Northampton MA. This includes all of CT; all of RI; all of MA except Cape Cod; southern VT points as far north as Rutland/Royalton/ Woodsville; southwest NH a little further north than Rte 89; the Albany/Poughkeepsie area of NY as well as the north end of the Taconic Parkway and Rte 87.
For locations beyond 4 hours round trip, travel expenses are $50/hr for any driving time over 4 hours. However, if you book $600 or more for the same day, travel expenses are waived for all but the furthest away day trips.

Shows, Workshops, etc.
(NOTE: For multiple items from my repertoire at the same event,
please refer to the Hourly Rates schedule below)
Shows (1-hour) $400
2 Shows (same day) 600
3 Shows (some day) 750


½-day Residency (4 hrs) 650
full day Residency (7 hrs) 900

Workshops (2-hours) 400

Project Ribbon Dancer after a show 50 per ½ hour

Weekly Games Clinic 100 per visit
(Pioneer Valley only) (minimum: 6 visits)

M.C., Sick Visits, Consulting 100 per visit
+travel beyond the Pioneer Valley

Stiltwalking Deliveries 100
(Pioneer Valley only) +cost of delivery item
Block Booking Discounts
Block Booking is a cooperative group discount. If you can work together with other nearby groups to all schedule shows/workshops/etc. for the same day (co-operate), you can earn a good discount for everyone involved. The more groups that participate, the bigger the discount. See Block Booking Made Easy for more details.
# of shows $ per show
1 $400
2 350
3 300
4 250
5 200
Hourly Rates
(except Stiltwalking "walk-around" only)
Basically, when you want a mix & match selection from my repertoire, it's $400 for the first hour and $100 an hour after that. Discounts begin at four hours and get deeper the more time you book.


hours/days $ $/hr $/day
1 hour 400
2 hours 500 250
3 hours 600 200
4 hours (½-day discount) 650 163
7 hours (all-day discount) 900 129 900
2 days 1500 107 750
3 days 2100 100 700
4 days 2600 93 650
5 days 3000 86 600
6 days 3300 79 550
7 days 3500 71 500
Stiltwalking "Walk-Around" Only
(no stage shows, no games, no crafts)

2 hours $350
3 hours 450 (14% discount)
5 hours 600 (31% discount)
7 hours 700 (43% discount)
2 days 1200 (51% discount)
3 days 1500 (59% discount)
5 days 2000 (67% discount)
1 week 2500 (71% discount)
Private Parties
Children's parties $150 (plus travel beyond 1-½ hours away)
Adult parties $200 (plus travel beyond 1-½ hours away)