A NEW APPROACH TO
TEAM-BUILDING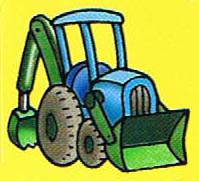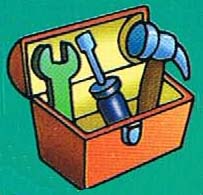 a unique staff development training
The station manager at WHMP, along with his counterparts at WAQY and WLZX, had 16 sales staff, a conference room, and a two-part goal for the day:
"Break down the walls that hinder my staff from working together... and then get them pumped up about selling radio spots!" He also knew that the meeting opener would set the tone for the whole day. So he definitely wanted to start with a bang, with somethig that would achieve his first objective quickly from the get-go.
"A New Approach to Team-Building" fit the bill perfectly: a series of interactive, cooperative games custom-designed to break down the fences and get adults focused on working together towards common goals, as well as jazzing them up, getting their juices flowing, and putting them all in an open, receptive, cheerful, stimulating mood which they'll be able to re-activate throughout the rest of the event's activities.
Here's a synopsis of the training, with a few examples of the exercises we'll work on together with your staff:
1. Opener: ENERGY. Standing Ovation is a rousing icebreaker that really gets the blood pumping. It's so easy... everyone actually already knows how to do it!
2. TEAMWORK. In Who's the Leader?, everyone works together to attain a specific goal. Then, the same only 1-on-1 with Quick Draw, How to Start an Argument, and a few other quick, stand-up, partner games. And everyone experiences several co-workers individual work styles in the process.
3. CREATIVE THINKING. Explore small group dynamics in Famous Characters and Shape Up! Lateral thinking rules in the purposely deceptive Amateur Detective.
4. GROUP PROBLEM SOLVING. The tangle of Knots. The physical awareness of Islands. The sheer tenacity of Catch the Dragon's Tail. You and your co-workers as a group solve them all!

5. Closer: COOPERATION. The incomparable Lap Game brings the entire group back together again, uniting the whole team in a circle of seats-without-chairs for a well-earned round of applause!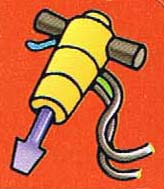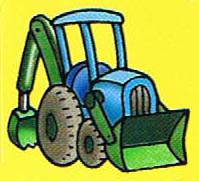 Your group will be completely revved up with team spirit and a new sense of teamwork experienced in a powerful, upbeat, unique, and fun workshop. Like hundreds of others before them, your staff will talk about it for weeks, remember it for years, and just plain work better together as a result of their participation in this definitely-something-different workshop!


This training is designed for staff who work together. It as available in the standard version as a 2-hour, stand-alone workshop, as well as in a 1-hour version as a keynote or to open or close an event. It has received rave reviews every single time it's been presented, including Sagemark Consulting in Windsor CT, WHMP in Northampton MA, Family Strength Crisis Intervention Center in Concord NH, and Once Upon a Time childcare center in Milford CT.
TREVOR'S GUARANTEE: YOU WILL BE 100% SATISFIED
AND YOUR GROUP WILL HAVE A WHOLE LOT OF FUN...
OR IT'S FREE!

Click here to see comments from past participants.
Click here to see a list of others who have found TREVOR's workshops to be useful.