Workshops &
Staff Development Trainings
available in person or online

• "Everybody Wins" Games Online
learn a repertoire of games to lead online

• Introduction to Cooperative Play
a "hands on" 2-hour staff development training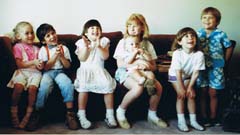 • A New Approach to Team-Building
a unique staff development training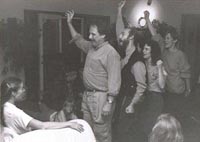 • Cooperative Play Staff Training Day
an all-day staff development training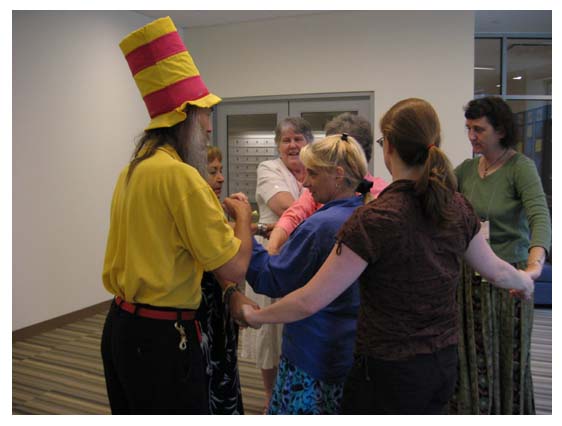 • Other Cooperative Play staff development trainings available include:
1. Indoor Games for Younger Children
2. Active Outdoor Games for School-Age Children
3. Non-violent Games for Teens
4. Cooperative Play with the Elderly
5. Parachute Play
See Introduction to Cooperative Play for the basic idea of what these would be like.
TREVOR'S QUALITY GUARANTEE:
YOU WILL BE 100% SATISFIED AND
YOUR GROUP WILL HAVE A WHOLE LOT OF FUN...
OR IT'S FREE!
413-247-3322
trevor@trevorthegamesman.com
PO Box 463, Haydenville, MA 01039