"Thank you for a fun and extremely helpful series of workshops."
Ellen Commings, teacher, Cushman Hill Children's Center, Amherst MA

COOPERATIVE PLAY
STAFF TRAINING DAY
a whole lot of learning
Teachers, camp staff, day care providers, activity directors, and anyone else who works with children will experience a huge repertoire of Cooperative Games specially selected to meet your needs in this full- or ½-day Cooper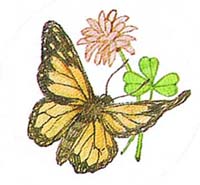 ative Play Staff Development Training. This is a 'hands on' workshop: you will actually play the games! This way you'll know what the games are like and their suitability for your group far better than by just reading or hearing how to play them.
One of the beauties of Cooperative Play is that these are 'everybody plays and everybody wins' games: there is no elimination and no losers (and we don't want our children growing up thinking they're losers!) Anybody can play and anyone can have FUN!
Since TREVOR's first Cooperative Play staff development training in 1982, participants' evaluations have been 100% enthusiastic about the quality of both content and presentation. Many have expressed surprise on learning that Cooperative Play is actually more FUN than many traditional children's games since they remove the stress and low self-esteem of losing, as well as the stigma of unequal abilities.
Since this is an all-day training, there is plenty of time to include a wide variety of games for all sorts of situations:
• ice breakers and name games
• circle, line, and active outdoor games
• sit-down classroom, camp fire, and rainy day games
• team problem-solving and thinking games
• 1-minute-or-less games
• partner and trust games
• parachute play
• and the amazing Create-A-Game grid!
Not only will you learn a lot of material, but you will also have a blast playing these wonderful games with your peers!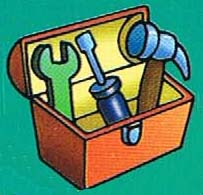 Between sets of games, we'll sit down and spend time discussing and practicing:
• leadership skills
• how to present the games
• simple techniques you can use to help the children to understand directions easier
• pointers that will just plain make your job easier
• and how to adapt games to fit specific situations, themes, and curricula. (Hint: it's okay to change the rules.) (Really!)
Hand out packets include:
• brief directions for all the games
• "4 Simple Leadership Suggestions"
• "7 Game Change Suggestions"
• "1-Liners That Work" for dealing with problem situations
• 3-page reprint on the advantages of using Cooperative Games with children
• a bibliography
• several sheets on effective communication with kids
• and more.
There will also be a table full of related books for you to peruse before and after, and during breaks. They include: the New Games books, Cooperative Play books; other books of appropriate games for children and adults; books about co-operation; books about useful communication strategies; as well as books of other FUN stuff.
All told, it's an entire day of education that is just a boodle of FUN!
TREVOR'S QUALITY GUARANTEE:
YOU WILL BE 100% SATISFIED AND
YOUR GROUP WILL HAVE A WHOLE LOT OF FUN...
OR IT'S FREE!
413-247-3322
trevor@trevorthegamesman.com
PO Box 463, Haydenville, MA 01039