TREVOR "The Games Man"


Unique Indoor, Outdoor, & Online Programs
for Adults, Teens, Kids, All-ages, All abilities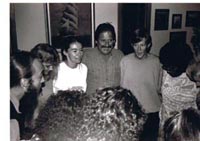 * = available online

* The Party Game Show
an hour of good, clean FUN for adults
* Mystery Detective Brainteaser Show
an all-ages show for the thinking audience
The On-the-Go Hi-Octane Special!
an energetic event for teens, young adults, and other active people
Giants & Giraffes * Dragons & Detectives
an uproarious, participatory stage show for children and families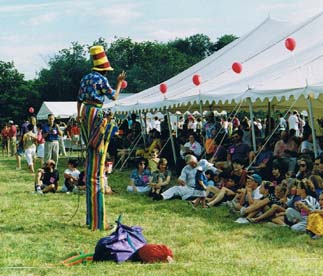 The Outdoor Special
TREVOR's most popular kids show
The Indoor Birthday
Special
a special package for that special child
(for outdoor parties, see The Outdoor Special)
* Friendly Games Fest Online
separate programs for adults/teen/kids/mixed

Stiltwalking &
the Aerial Delights Show
an up-in-the-air extravaganza
Stiltwalking Deliveries
a not-so-little special something for someone special

An Add-On Craft for Any Children or Family Event:
Project Ribbon Dancer
a craft project, party favor, and really cool toy

Residencies & Classes for Pre-school, School-age, Teens, and Adults
* Classes


Other Services
* Keynotes
* Consulting Services on:
1. Cooperative Games
2. Stilts & Stiltwalking
3. Event Planning
4. Entertainment Marketing


TREVOR'S QUALITY GUARANTEE:


YOU WILL BE 100% SATISFIED AND
YOUR GROUP WILL HAVE A WHOLE LOT OF FUN...
OR IT'S FREE!
413-247-3322
trevor@trevorthegamesman.com
PO Box 463, Haydenville, MA 01039