"Lots of FUN! TREVOR was very clear. His instructions were complete, but not too lengthy. He awoke our affections and got us going. It was very enjoyable and gave us lots of good ideas. Almost everyone I know would like it and be enriched by it!"

~Louise Gardam, teacher, Bryn Athyn Elementary School, Bryn Athyn PA


"EVERYBODY WINS" GAMES

ONLINE
a "hands on" online staff development training

Teachers, day care providers, activity directors, camp staff, alumni groups, senior center directors, and anyone else who wants to lead FUN, participatory, "everybody wins" games online could benefit from this participatory workshop.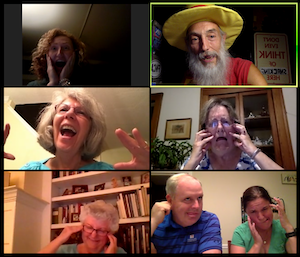 TREVOR has lead dozen of games sessions online with adults, teens, children, and mixed-age groups and will share with you his experience of what works best. But he won't just tell you about them, we will actually play the games together so that you will experience them yourself enough to know which ones you like best and which ones you think would work best for your group.
Each workshop is custom-fit to your group, so you will learn a wide variety of tried and true "everybody wins" games that are appropriate to the age, abilities, and temperament of your group. Your new repertoire of games to lead online can include ice breakers, name games, brain teasers, partner games, word games, team games, detective games, problem-solving games, and some just plain silly (but loads of FUN!) games.

Between sets of games, we'll spend time working on:

leadership skills
how to present the games
simple techniques you can use to help the group to understand directions better
pointers that will just plain make your job easier
and how to adapt games to fit specific situations, themes, and curricula. (Hint: it's okay to change the rules.) (Really!)
Hand out packets include:

brief directions for all the games
a sheet titled "4 Simple Leadership Suggestions"
a sheet titled '7 Game Change Suggestions'
a sheet titled "1-Liners That Work" for dealing with problem situations
a bibliography
and, if you work with children:

a 3-page reprint on the advantages of using Cooperative Games with children
several sheets on effective communication with kids
All together, this workshop is not only educational, but a mighty lot of FUN, too!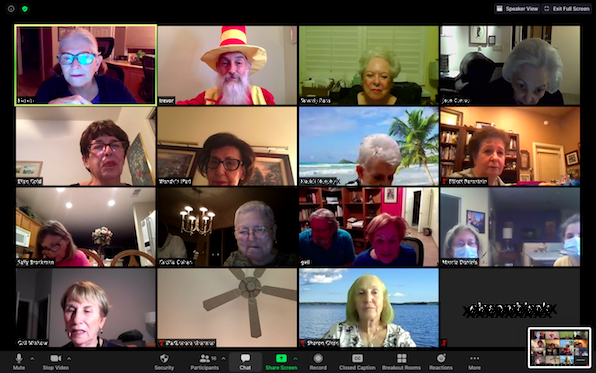 TREVOR'S QUALITY GUARANTEE:
YOU WILL BE 100% SATISFIED AND
YOUR GROUP WILL HAVE A WHOLE LOT OF FUN...
OR IT'S FREE!

413-247-3322
trevor@trevorthegamesman.com
PO Box 463, Haydenville, MA 01039