TREVOR "The Games Man"
Cooperative Play Residencies
1-Day or ½-Day Residencies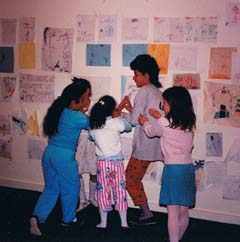 • Cooperative Play Fun Day
lots of FUN for Field Day or just for the FUN of it
• Cooperative Play Staff Training Day
a whole lot of educational FUN!
or is that FUN education?
I think it's actually FUN education about FUN!
• A Ton of FUN!
when you just plain want it all
Weekly or Bi-Weekly Residencies
• TREVOR's Weekly Games Clinic
a special continuing event that can be more often than weekly!
413-247-3322
trevor@trevorthegamesman.com
PO Box 463, Haydenville, MA 01039