Flowers At Home
That Make Me Happy!

You might say I'm a plant guy. I love beneficial plants of all sorts. I love to take care of them, and I especially love having them around our home, indoors and out.
With much thanks to my lovely wife and her decades of adding perennial flowers to our borders, and to my equally long era of adding flowering shrubs and trees, we are blessed with a very wide variety of outdoor blooms that begin in early Spring and don't end until late Fall, as well as many indoor houseplants that blossom.
In the flower beds that surround our home, we have had several varieties of daffodils, bleeding hearts, coreopsis, evening primrose, tiger lilies, Asiatic lilies, white lilies, Solomon's seal, turtle head, bishop's hat, several shades of purple iris, dwarf purple iris, cosmos, white iris, lily of the valley, pink lily of the valley, violets, false indigo, grape hyacinth, black-eyed susans, asters, saxifrage, peonies, several varieties of pink roses, yellow roses, 4 colors of ground phlox, and more that I can't think of right now.
Every year I grow at least 3 rows each of snapdragon as well a few more rows of an ever-changing variety of other annuals in my raised garden beds. Plus I plant tall sunflowers in several bare spots in the borders around our house. And the herb bed contains chives, lavender, thyme, oregano, mint, sage, and catnip that bloom every year.

As for bushes, there's forsythia, 4 different colors of lilacs, pink and red azalea, rhododendron, wisteria, hydrangea, honeysuckle, several different kinds and colors of roses, plus some less conspicuously flowering evergreen bushes including boxwood, holly, yew, and arborvitae.
Then there's the 2 large red maple trees in our front yard, the 2 magnificent tall tulip trees along our side yard, and the mega-hedge of arborvitae trees along the back. Not to mention all the white clover in our lawn.
Indoor blooming plants include: night blooming epiphyllum, spathiphyllum, african violets, asparagus fern, orange clivia, jade (which I didn't even knew blossomed until one day, decades after getting it, one of mine suddenly did!), and others, some of which bloom as often in the winter as they do in the summer.

So, for your viewing pleasure, here's a large sampling of our Flowers At Home That Make Me Happy!
May 1, 2023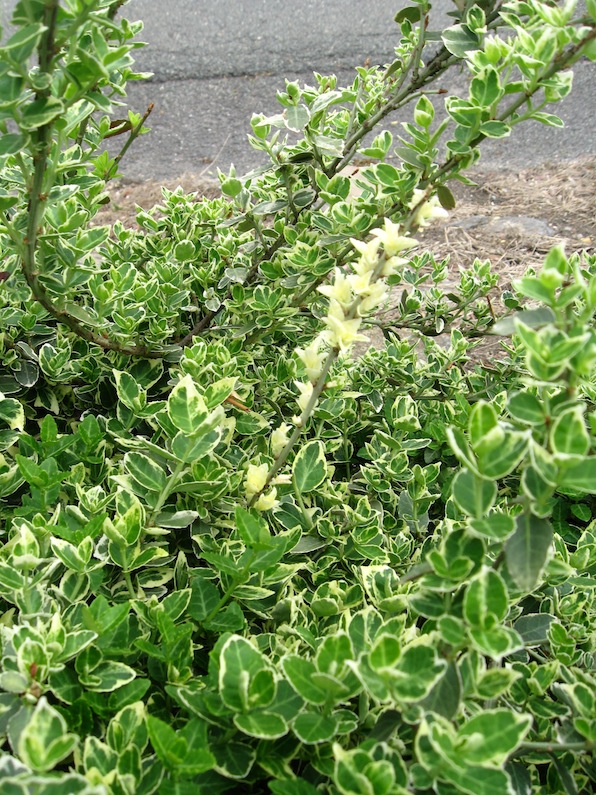 Euonymus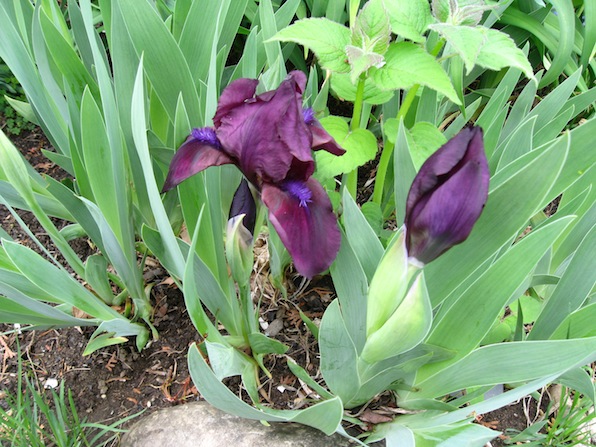 Dwarf Purple Iris
September 27, 2022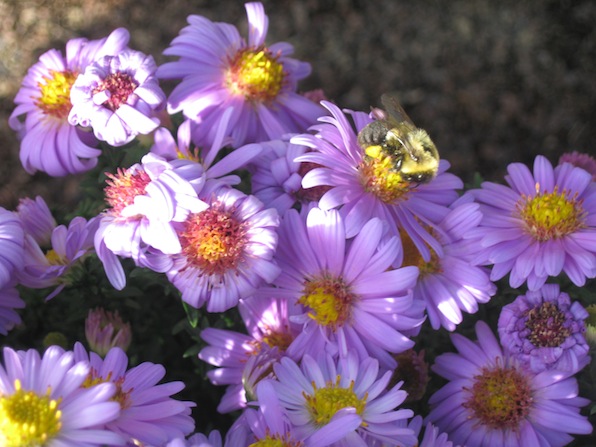 Purple Asters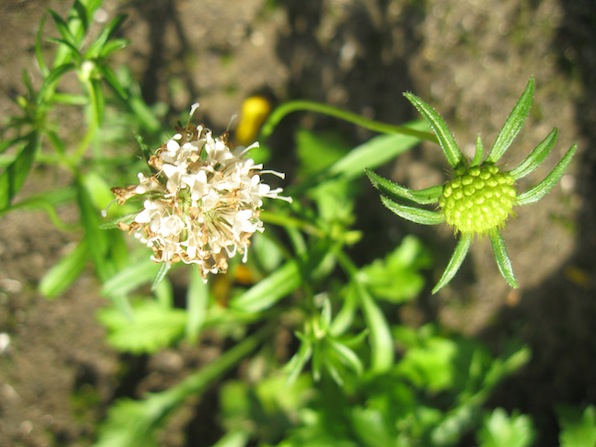 Pincushion Flower

September 18, 2022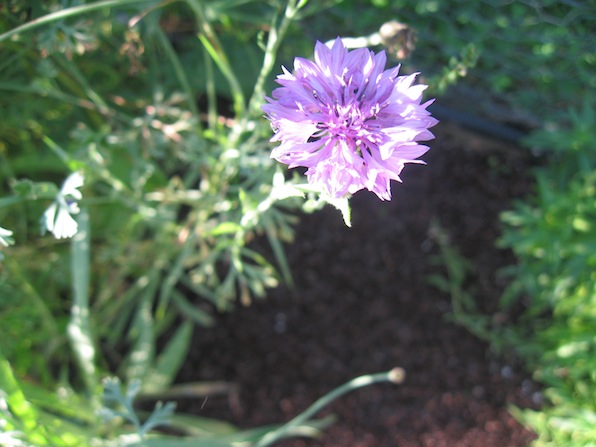 Bachelor Button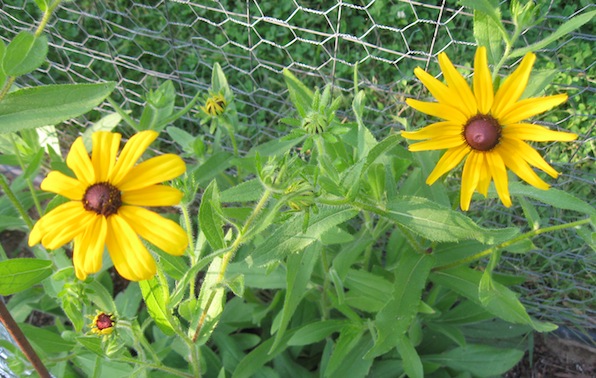 Black-eyed Susans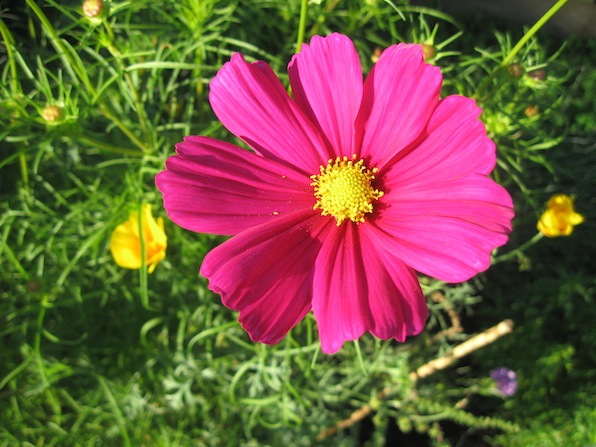 Cosmos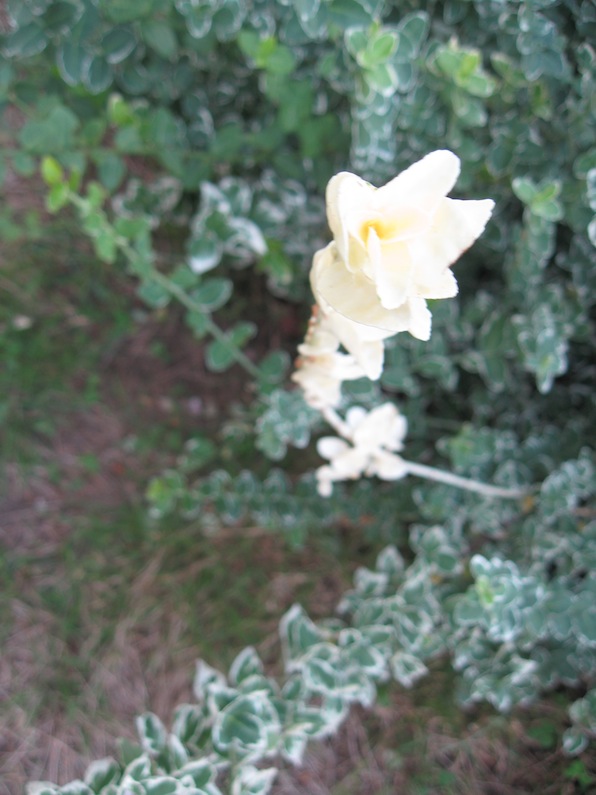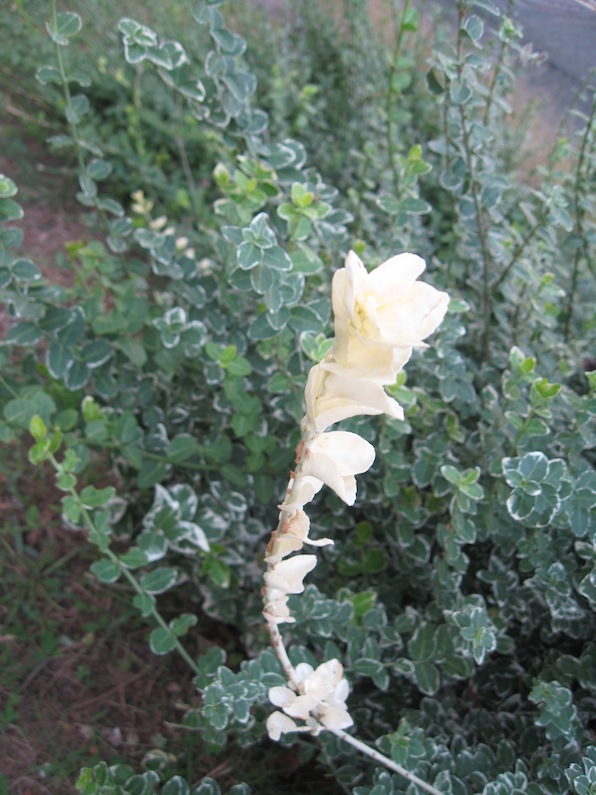 Euonymus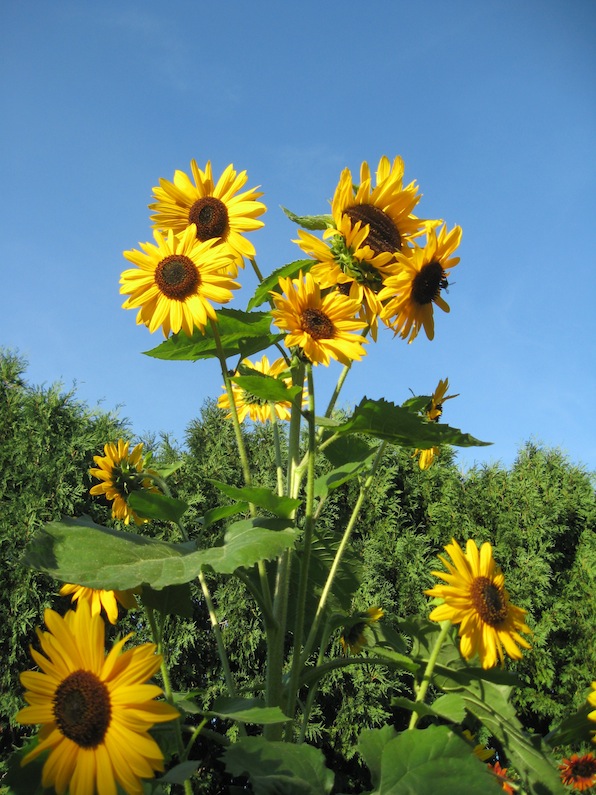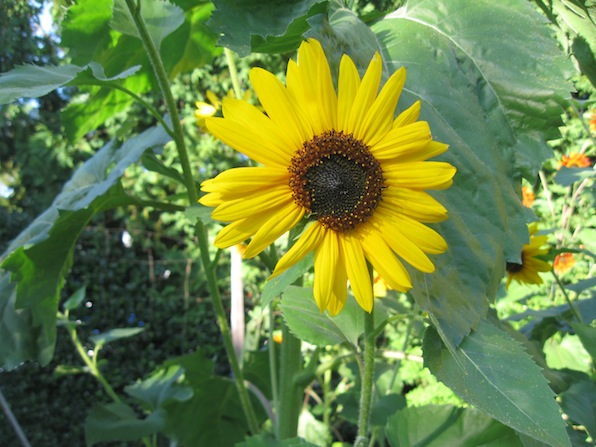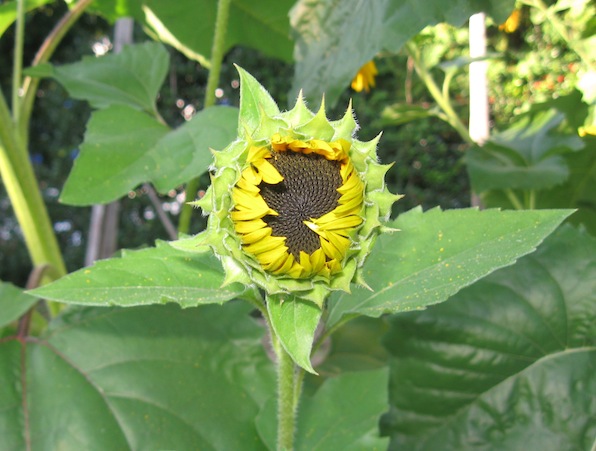 Lemon Leopold Sunflowers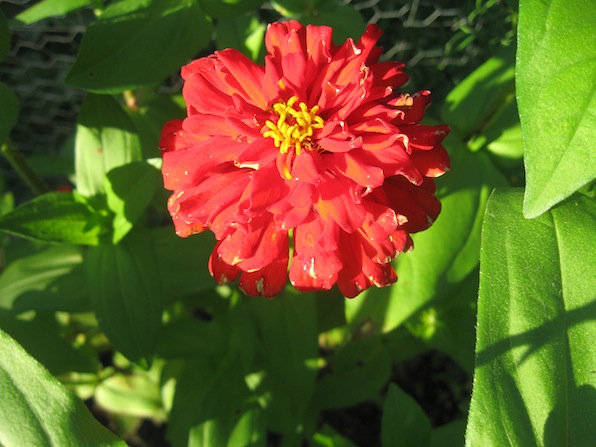 Zinnia
July 7, 2022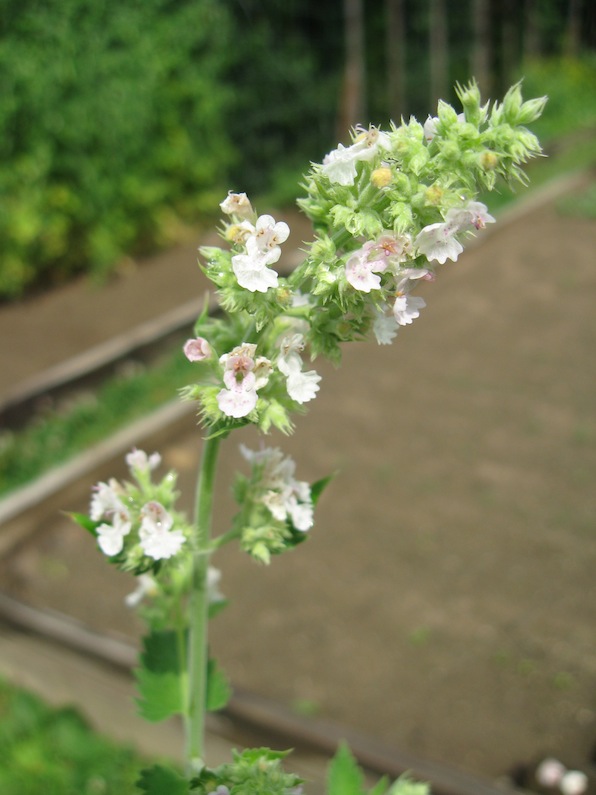 Catnip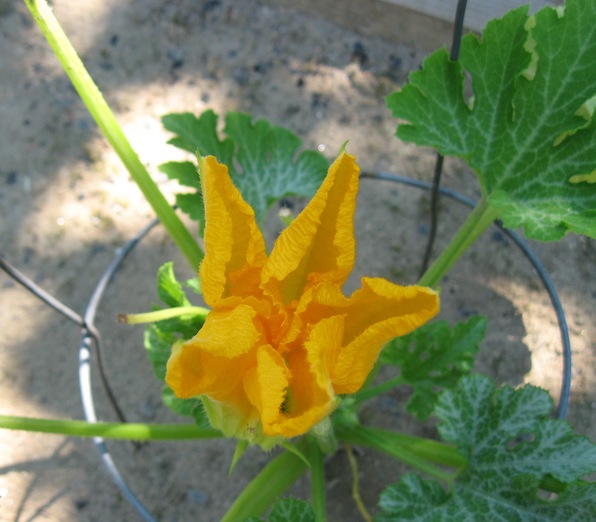 Zucchini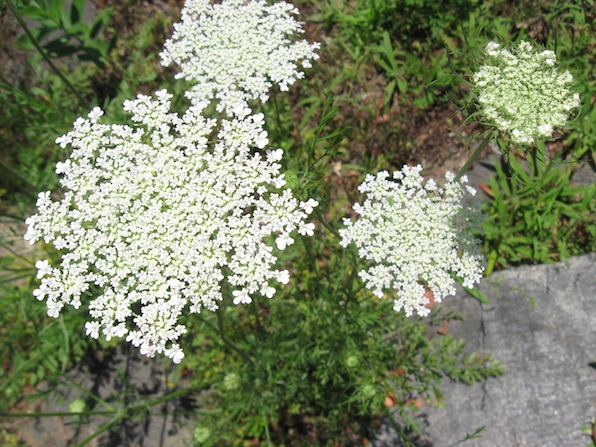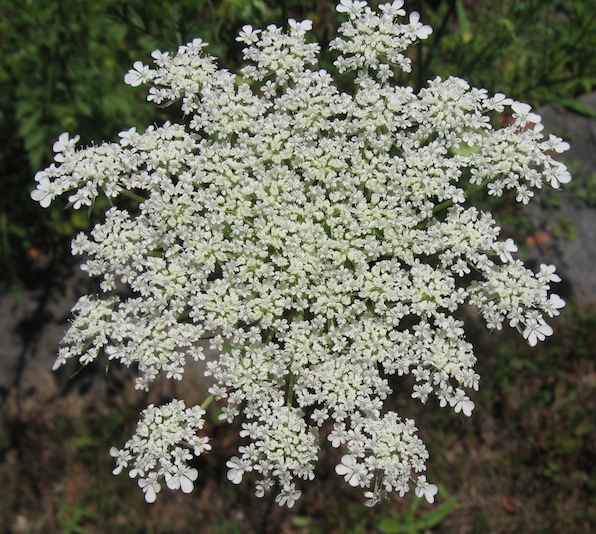 Queen Anne's Lace



June 26, 2022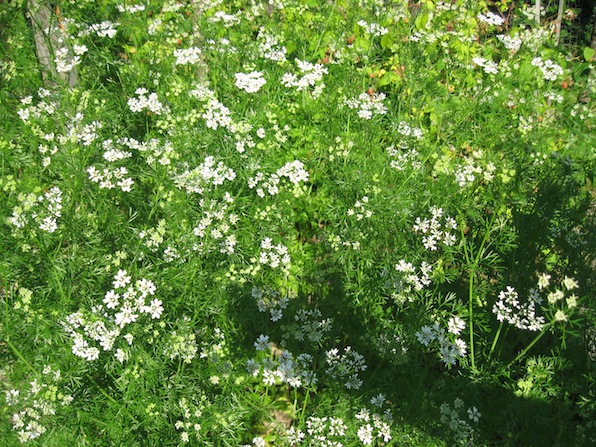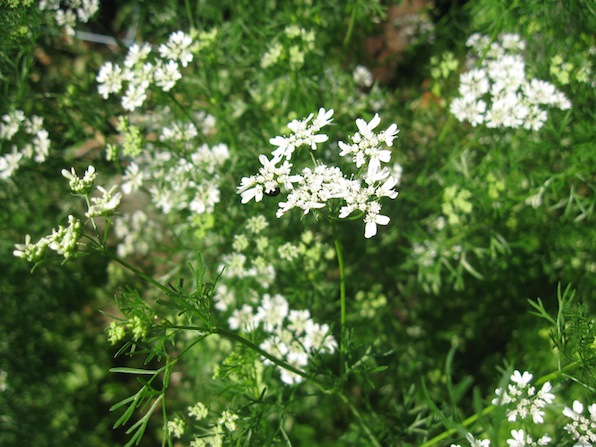 Cilantro
Bok Choi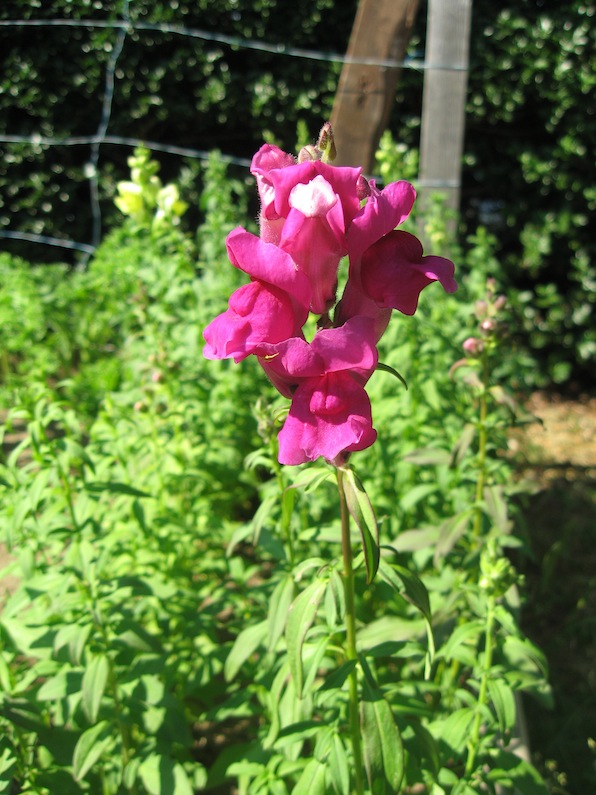 Tall Snapdragon


June 21, 2022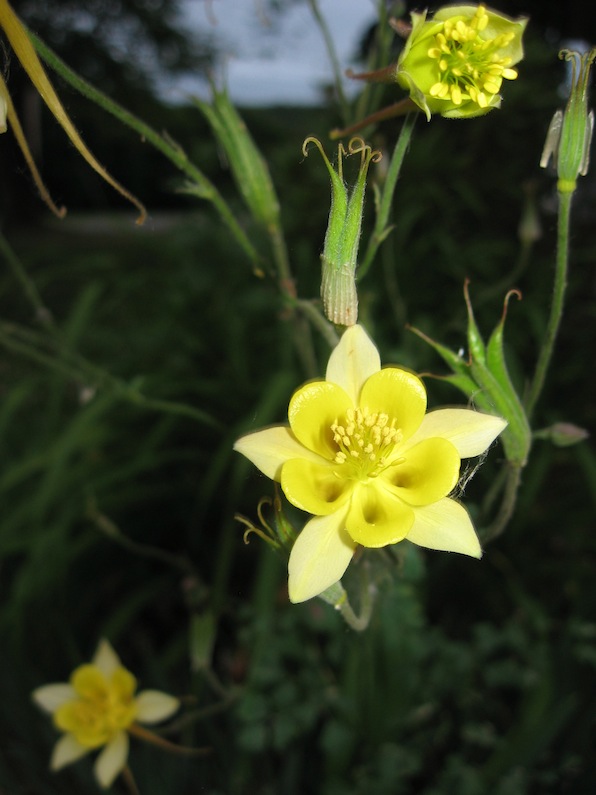 Yellow Columbine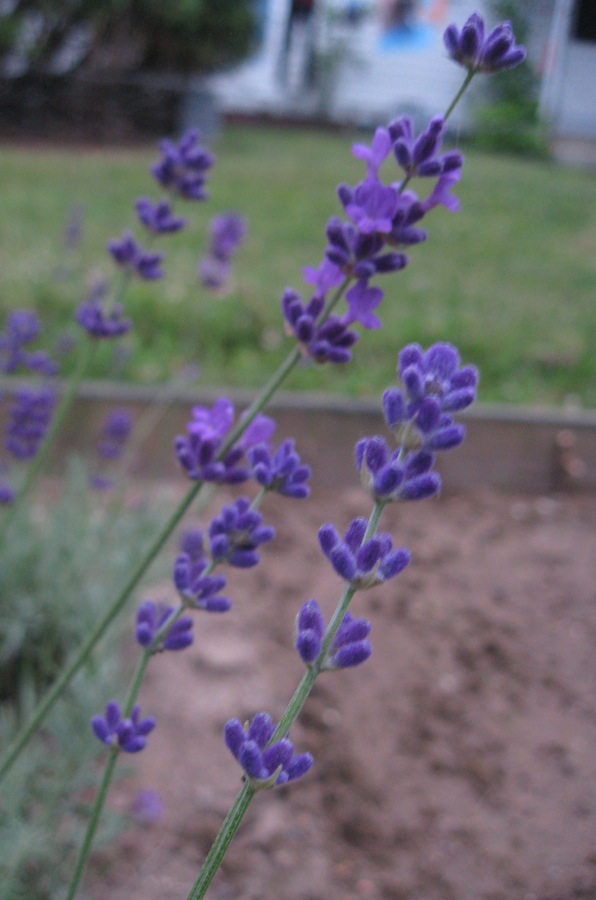 Lavender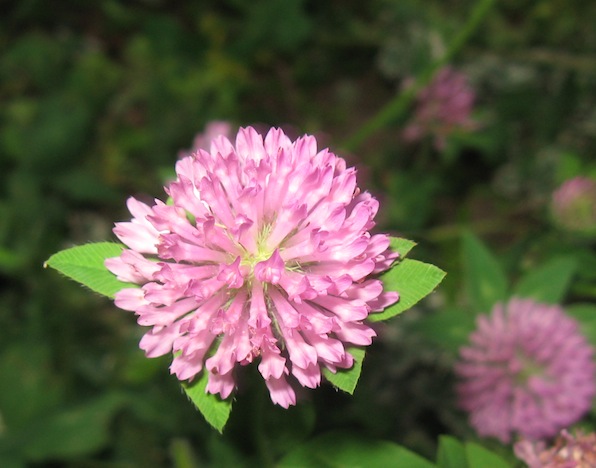 Pink Clover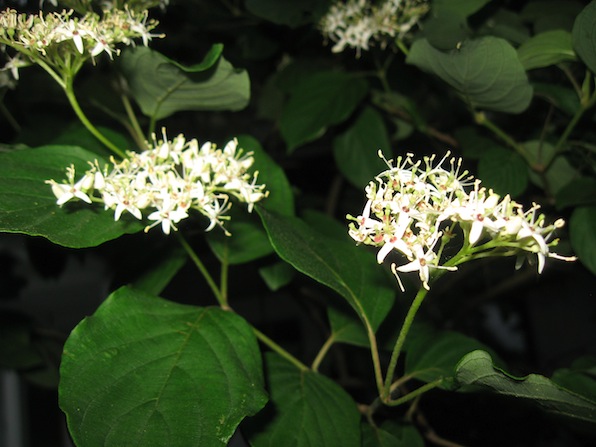 Red-Twigged Dogwood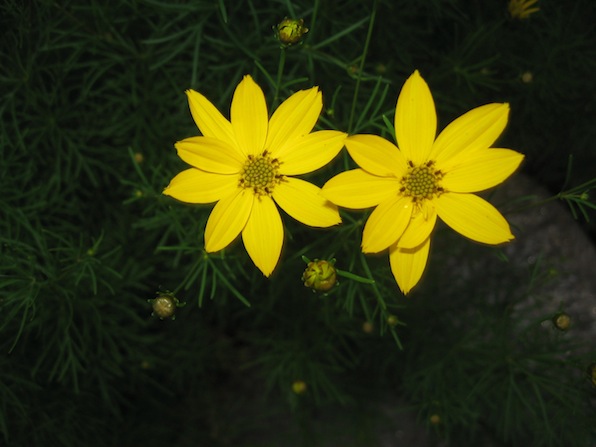 Coreopsis
June 12, 2022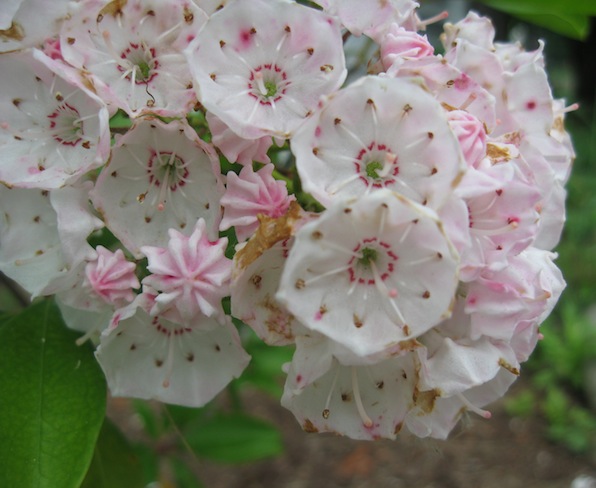 Mountain Laurel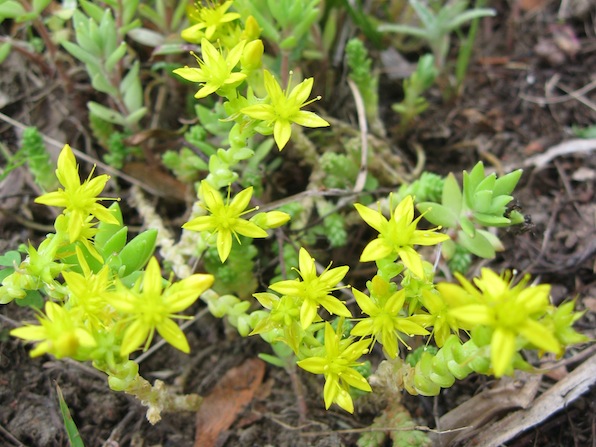 Sedum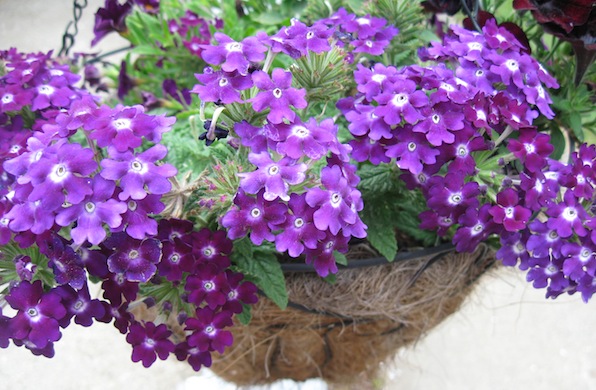 Purple Verbena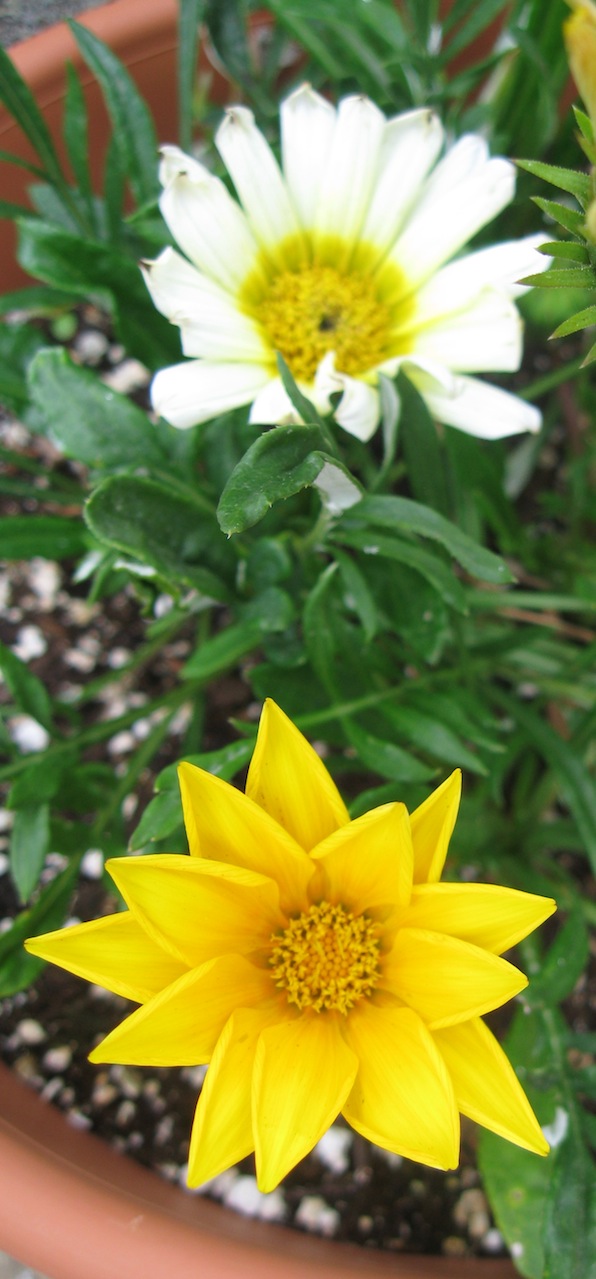 Gazania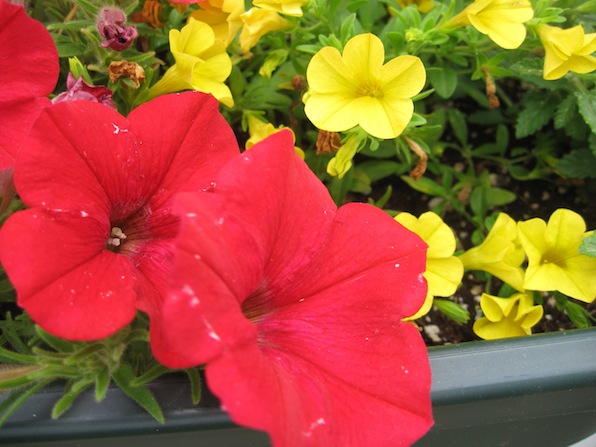 Red Petunias and Yellow Mini Petunia-looking Flowers

June 4, 2022
Burnet Saxiphrage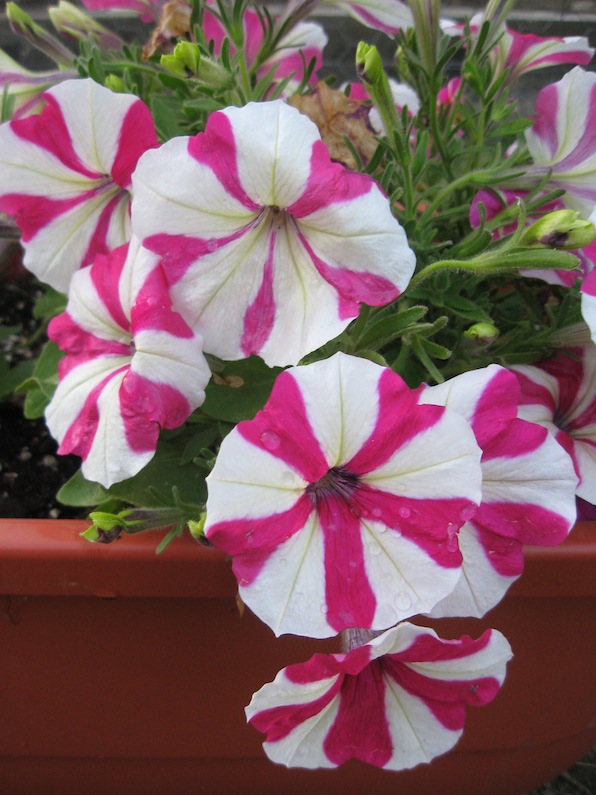 Pink and White Striped Petunias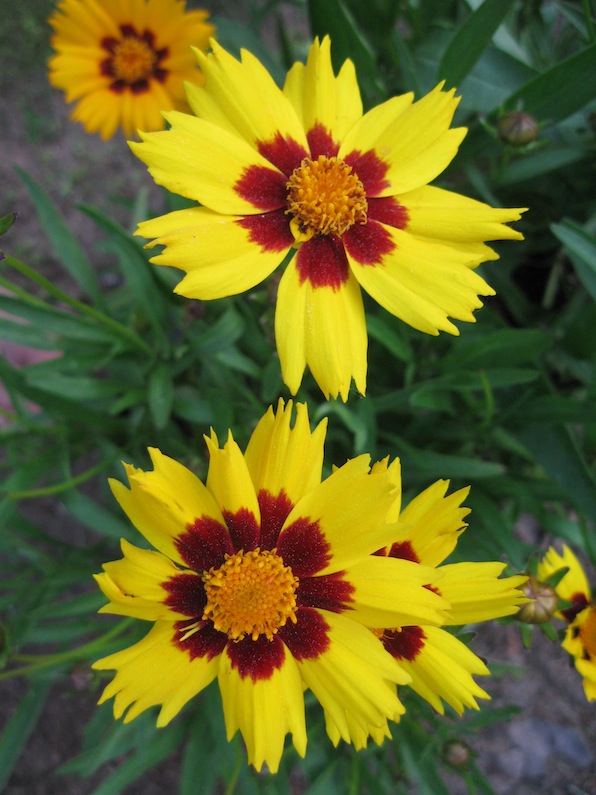 Mouse Earred Coreopsis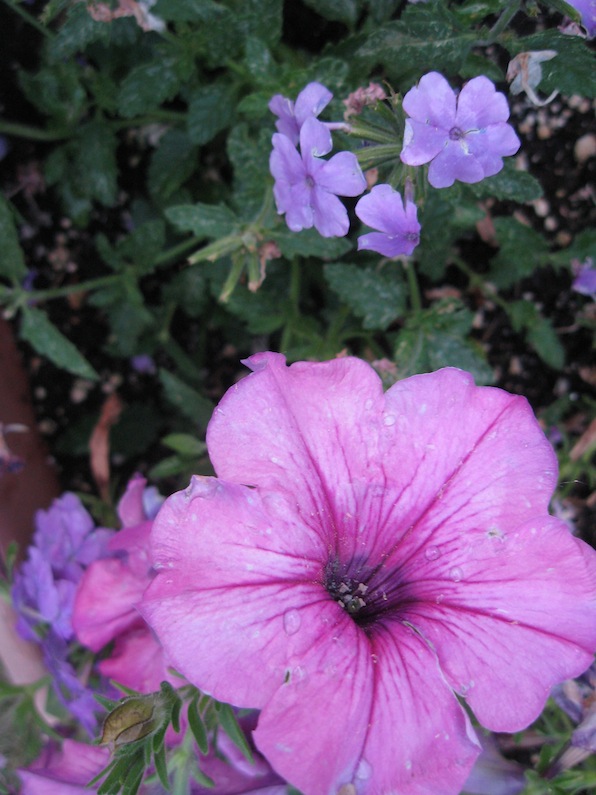 Pink Petunia and Purple Don't Knows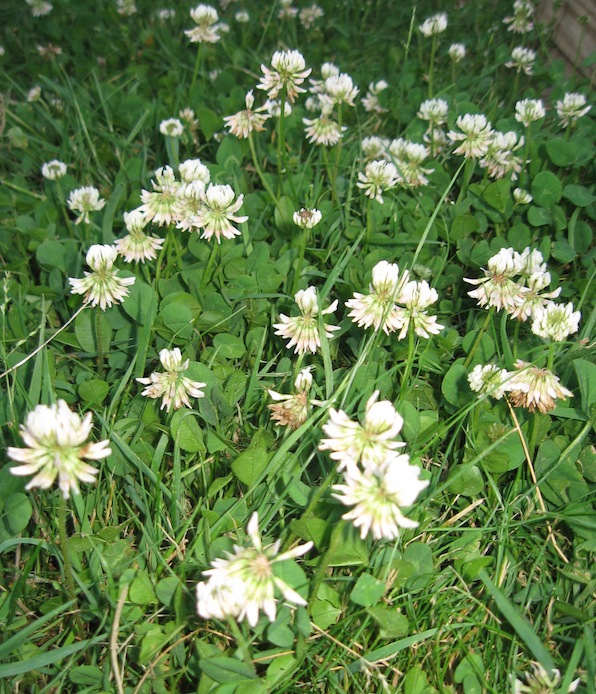 White Clover
May 30, 2022
Peas

May 21, 2022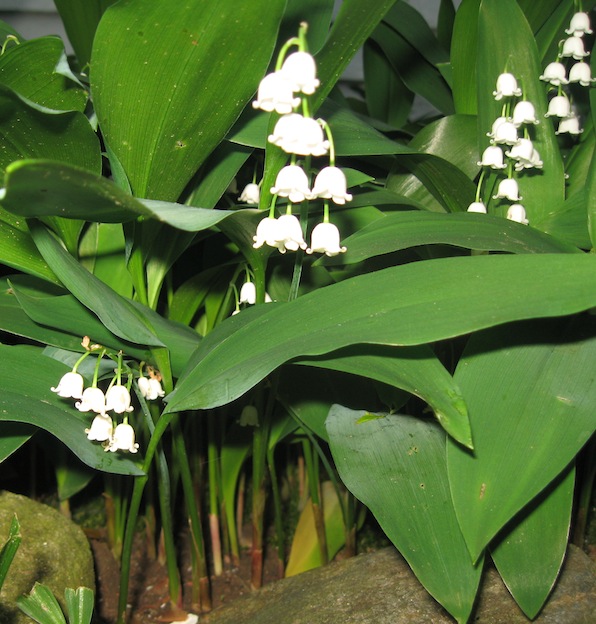 Lily of the Valley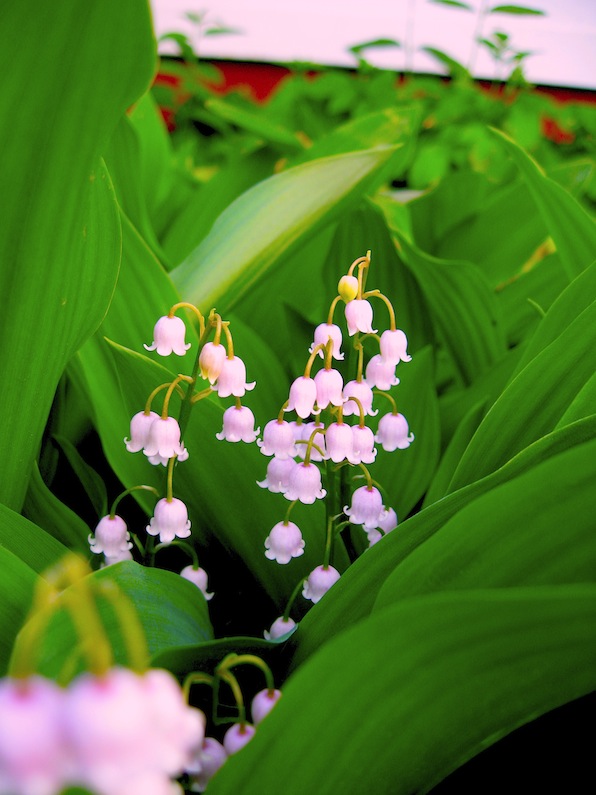 Pink Lily of the Valley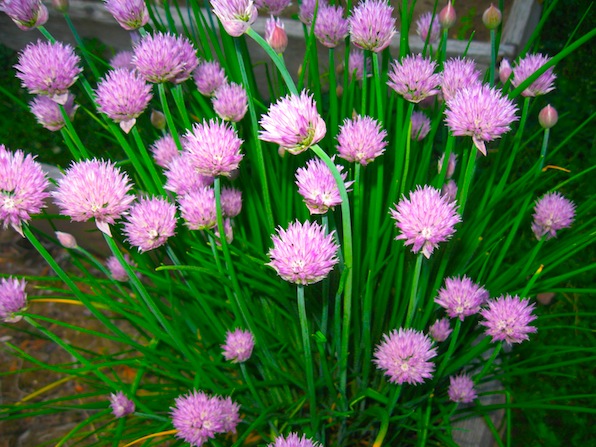 Chives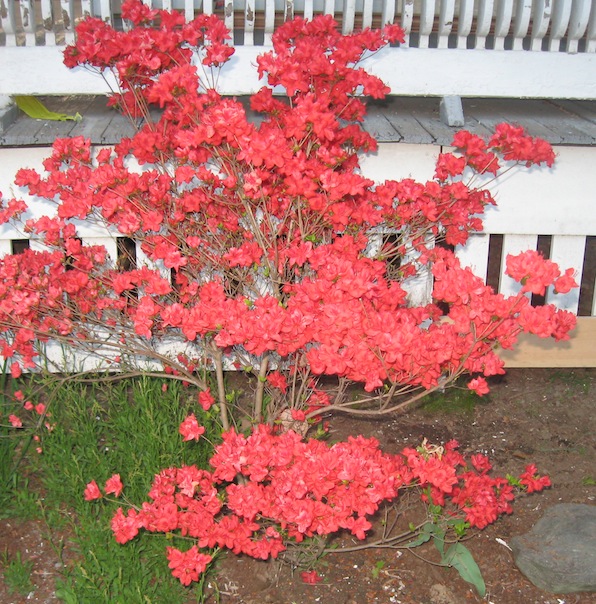 Red Azalea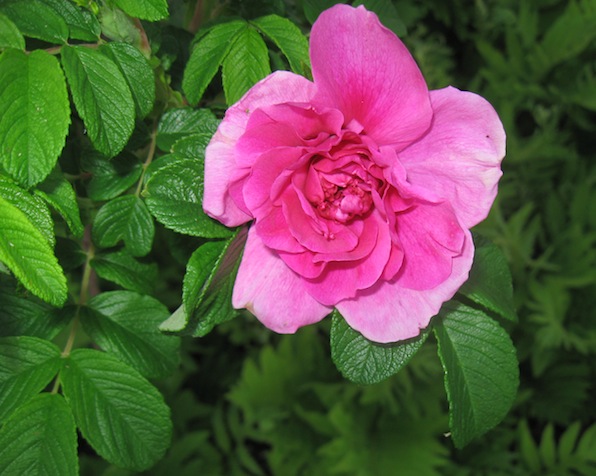 Bush Rose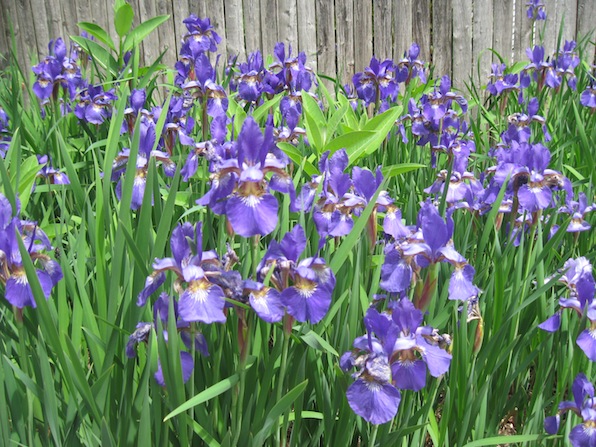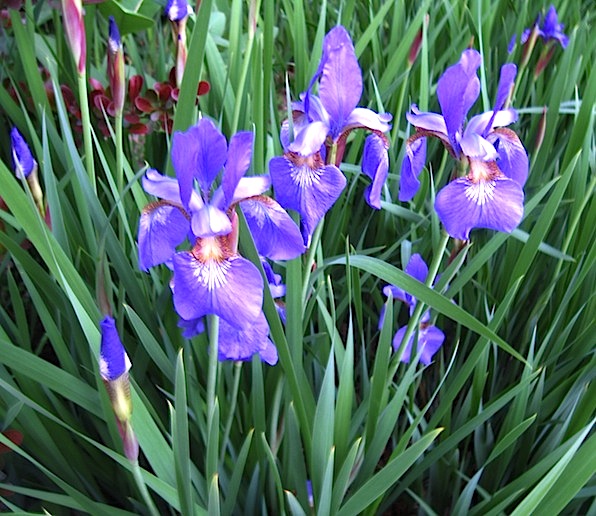 Purple Iris

May 16, 2022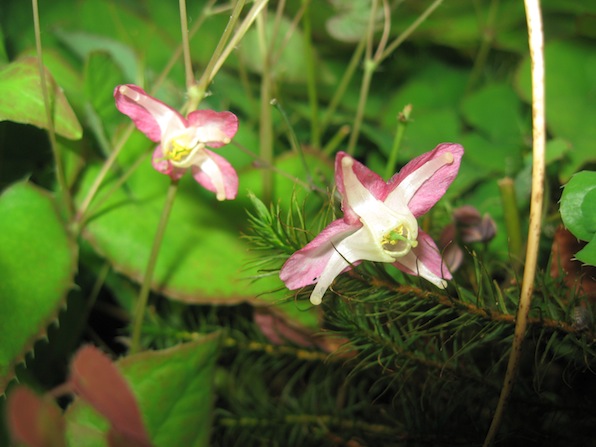 Bishop's Hat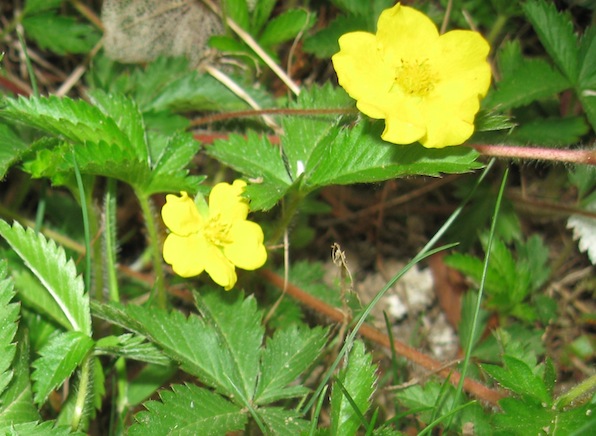 Wild Strawberry

(Only the the flower makes me happy ---
I've been pulling this weed out of my lawn for decades.)
Honeysuckle

pale lavender Phlox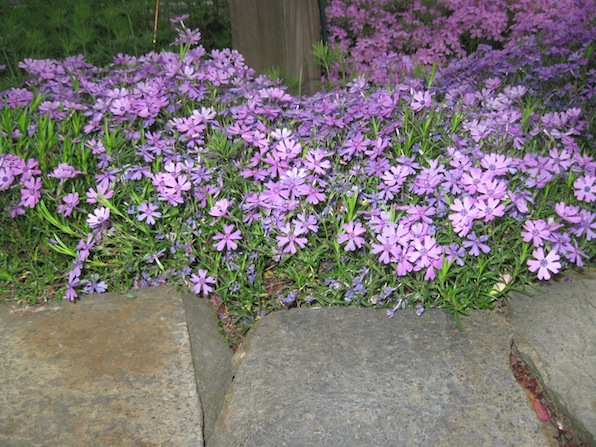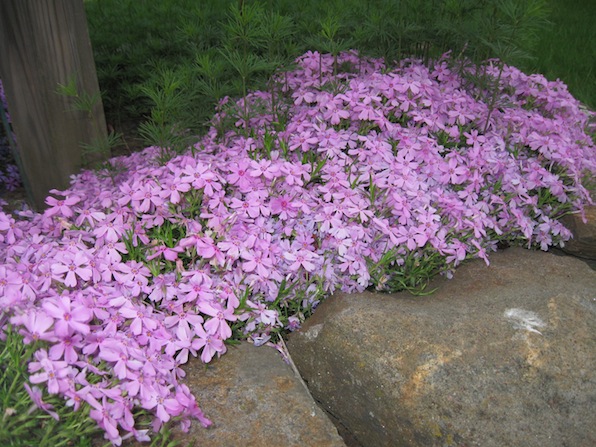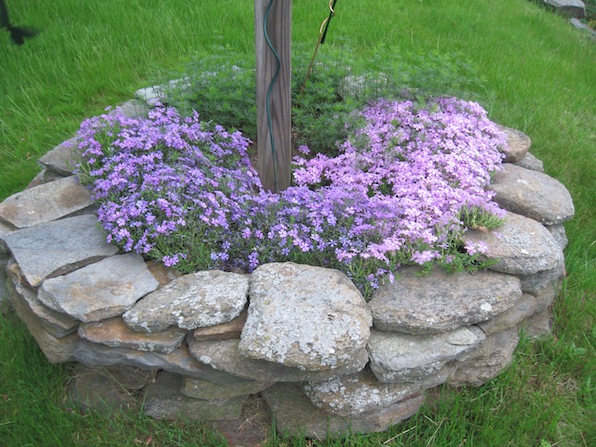 purple and pink Plox

April 25, 2022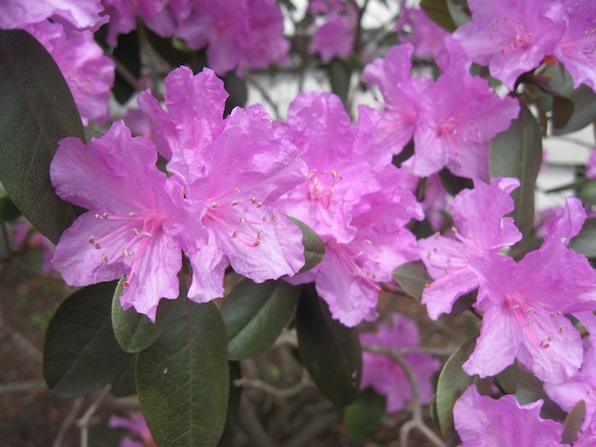 Pink Azalea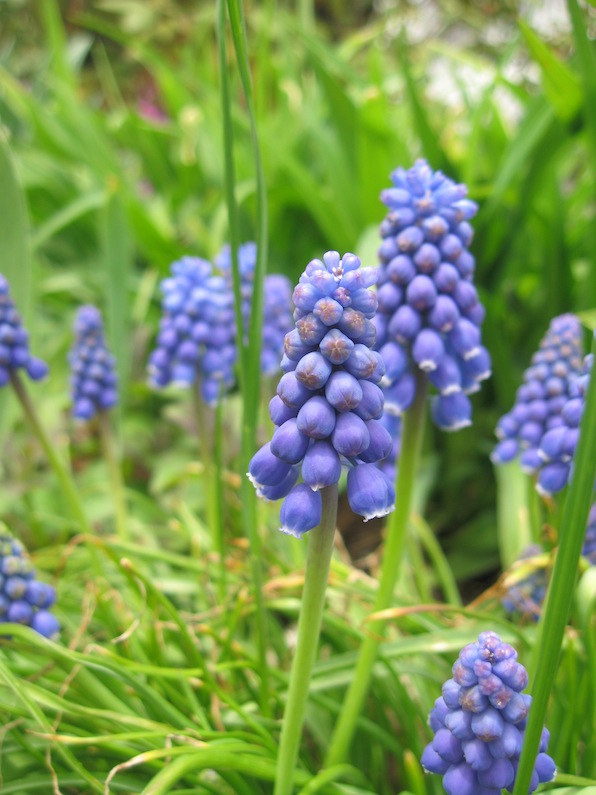 Grape Hyacinth

April 15, 2022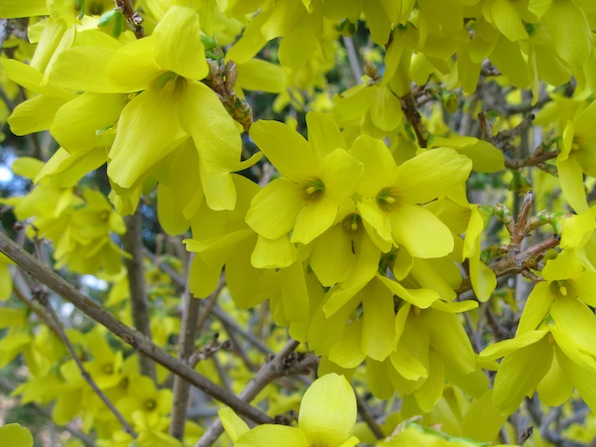 Forsythia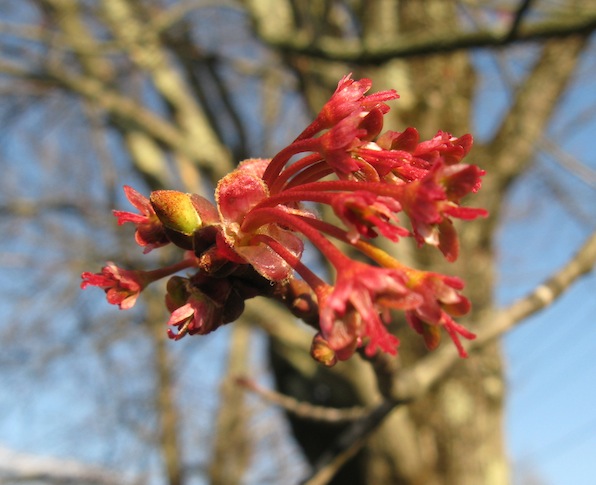 Red Maple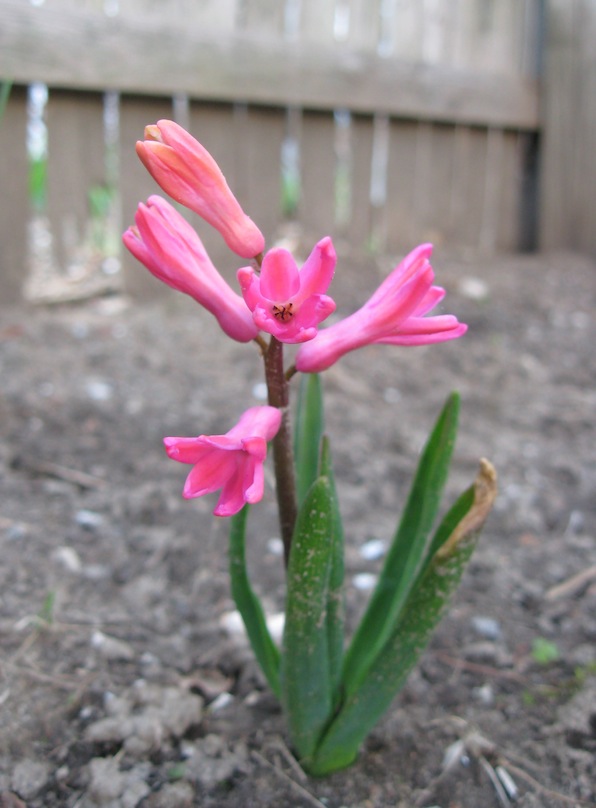 old Hyacinth

April 14, 2022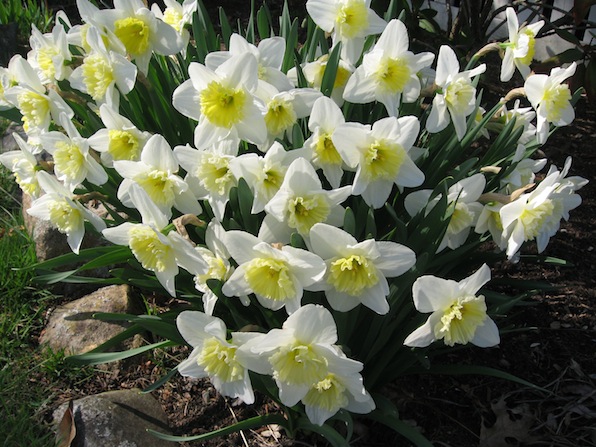 Large Cup Daffodils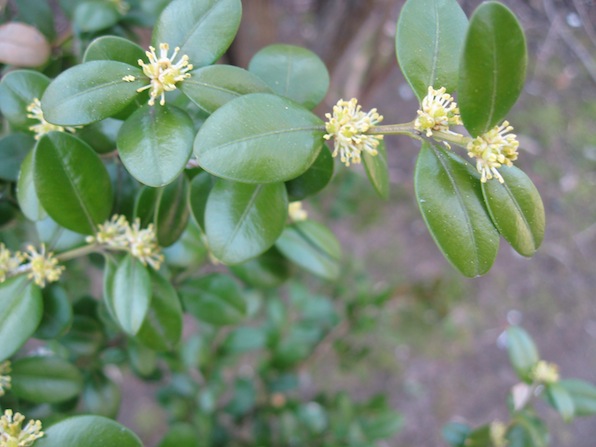 Common Boxwood
February 7, 2022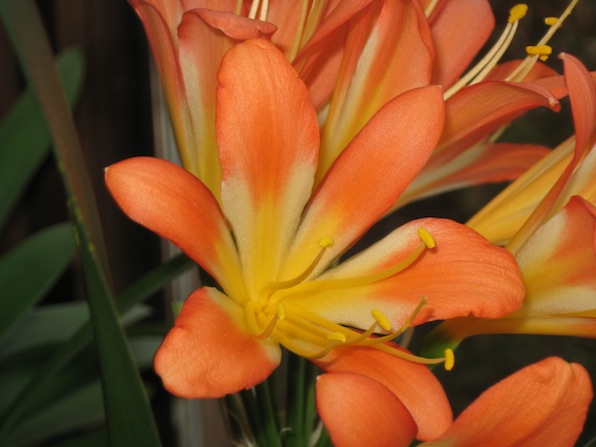 Orange Clivia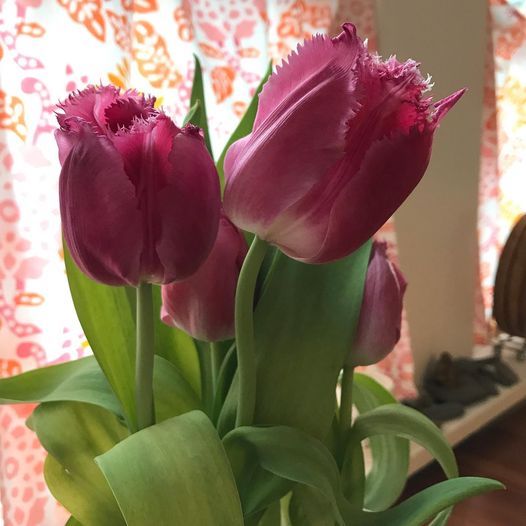 Tulips
September 7, 2021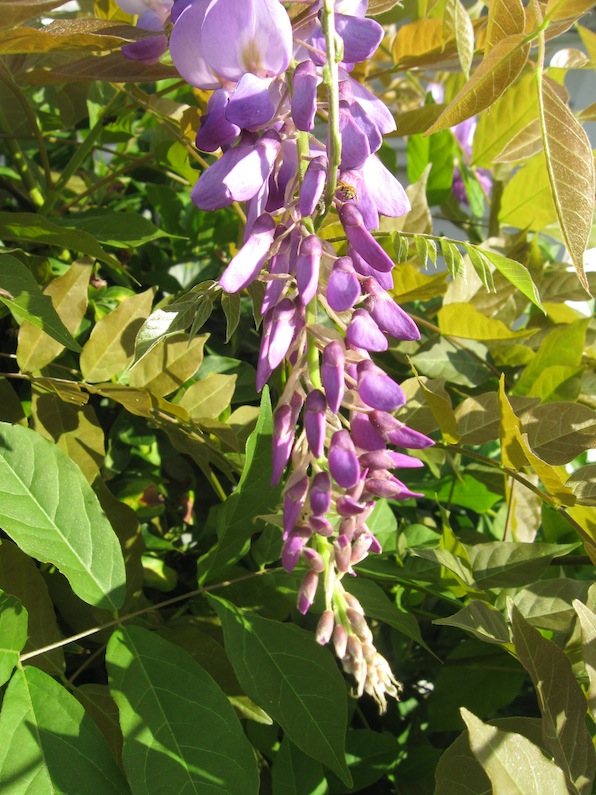 Wisteria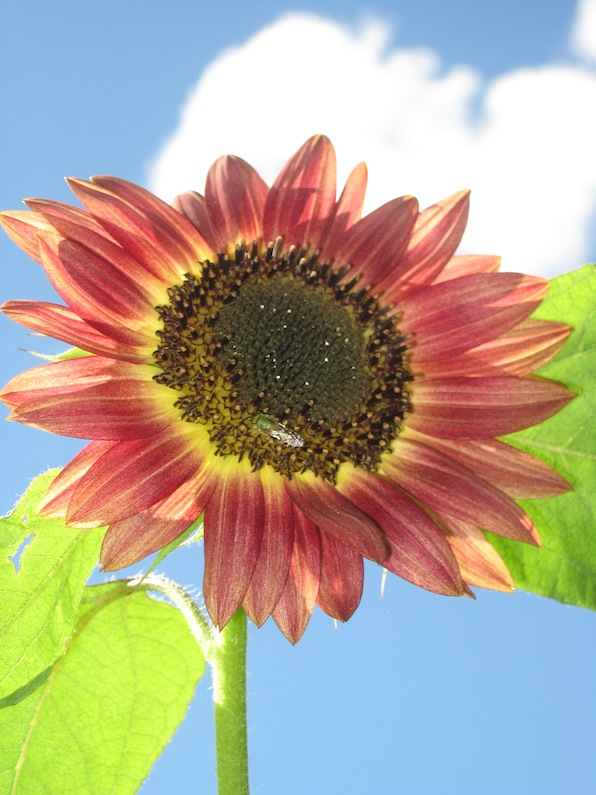 Giant "Evening Colors" Sunflower
August 27, 2021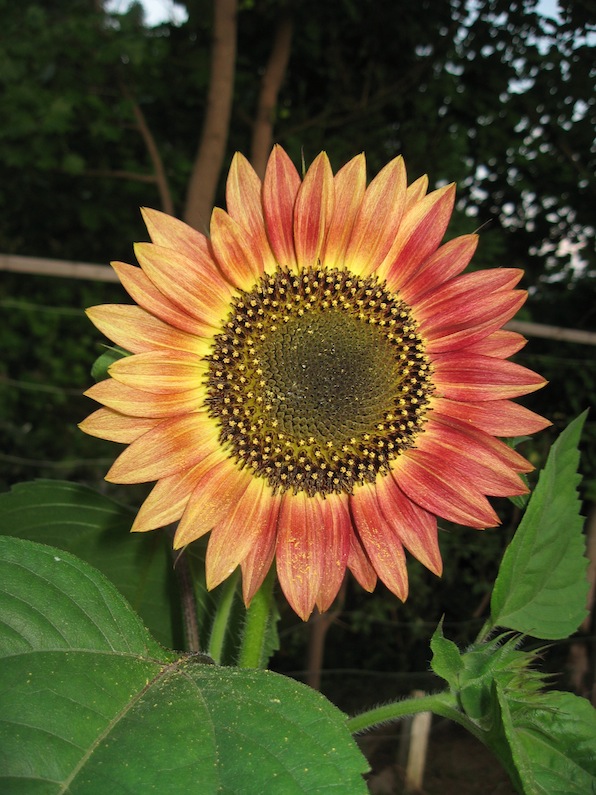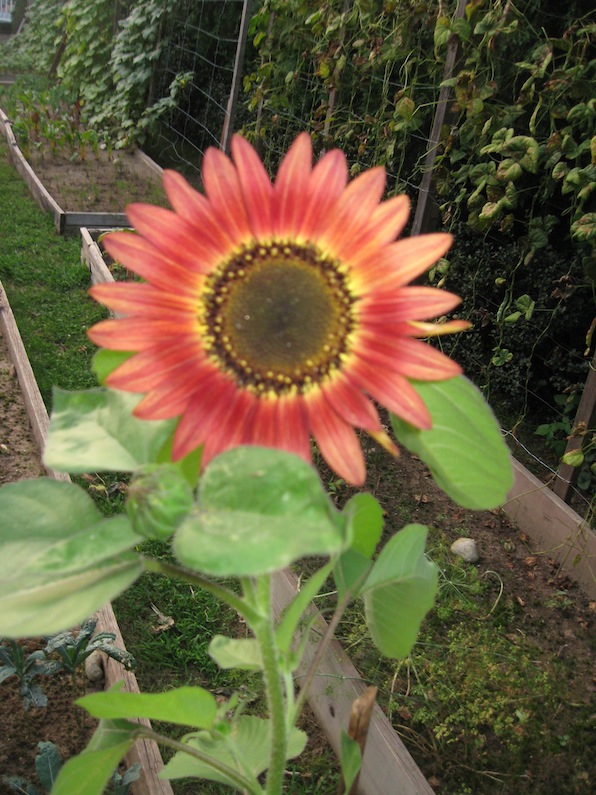 "Evening Colors" Sunflowers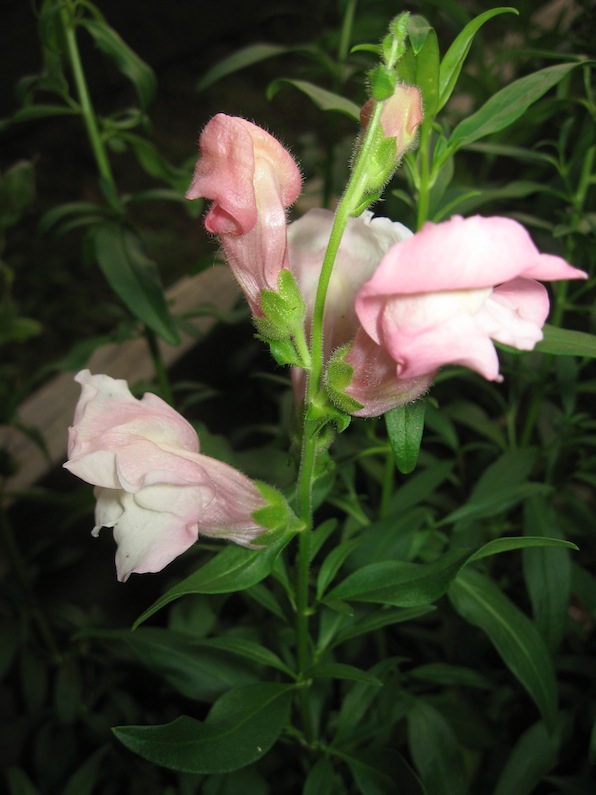 Snapdragons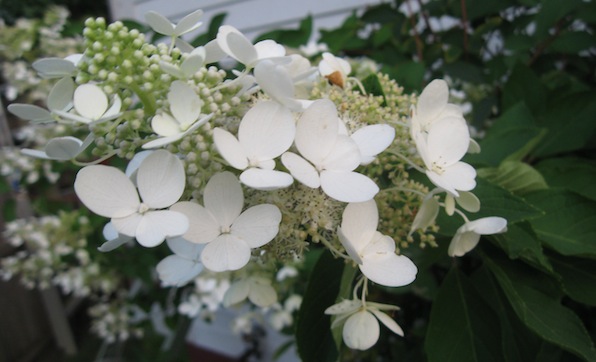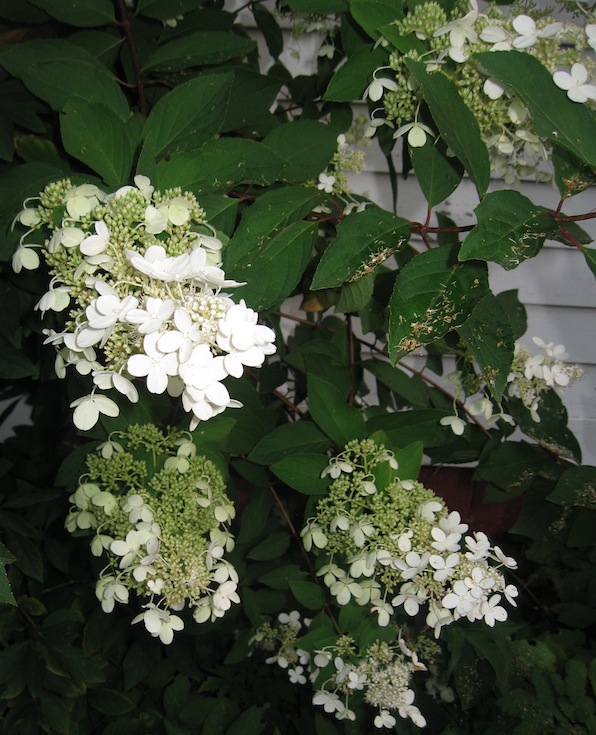 Hydrangea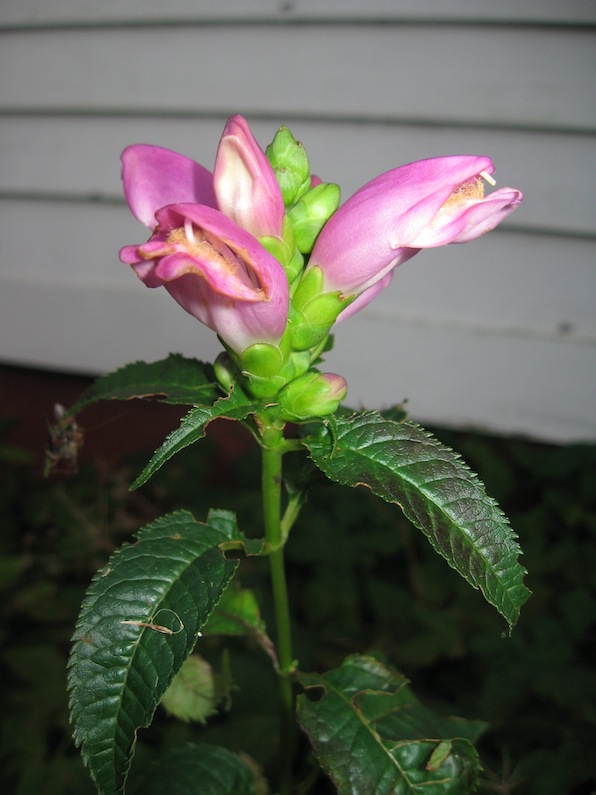 Pink Turtlehead

June 10, 2017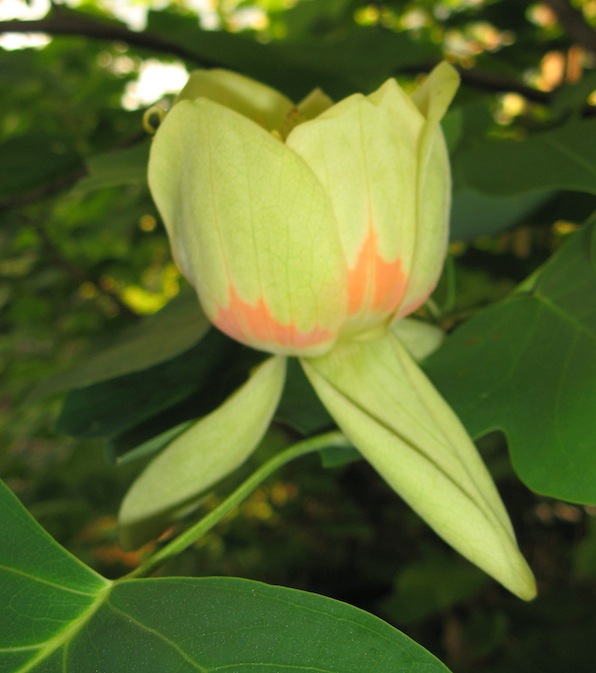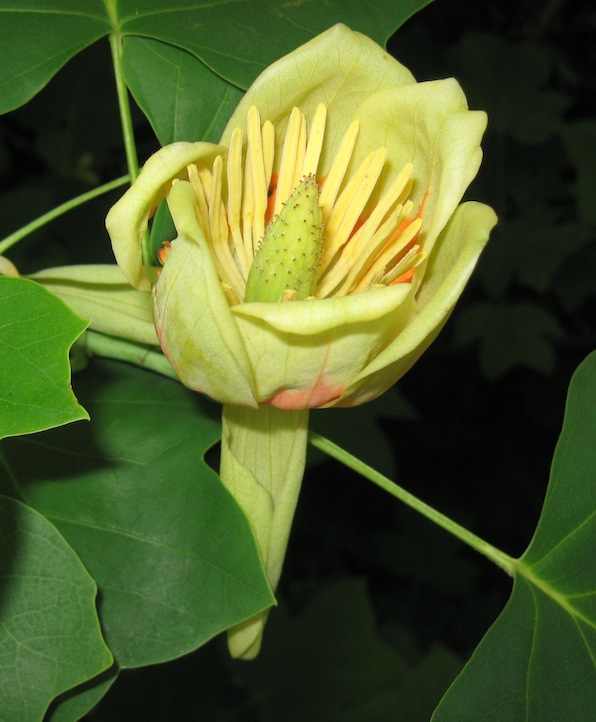 Tulip Tree
May 2015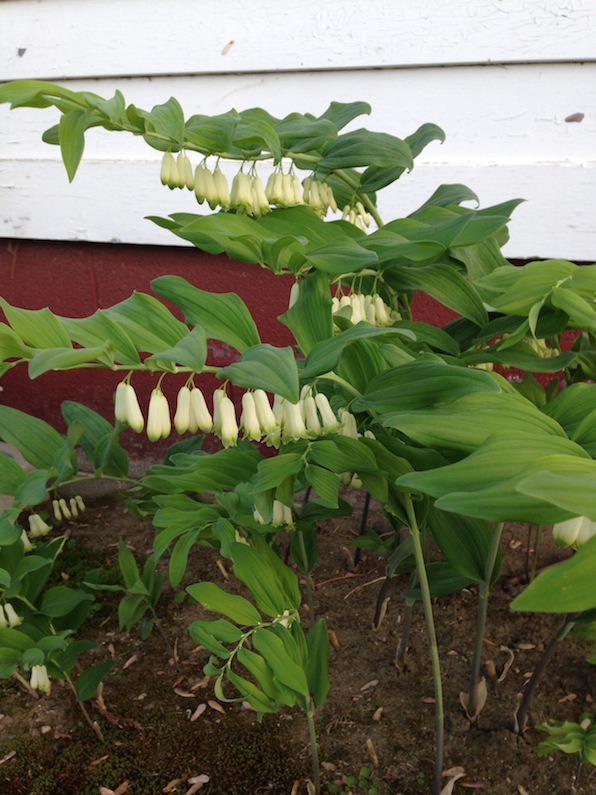 Solomon's Seal
April 2014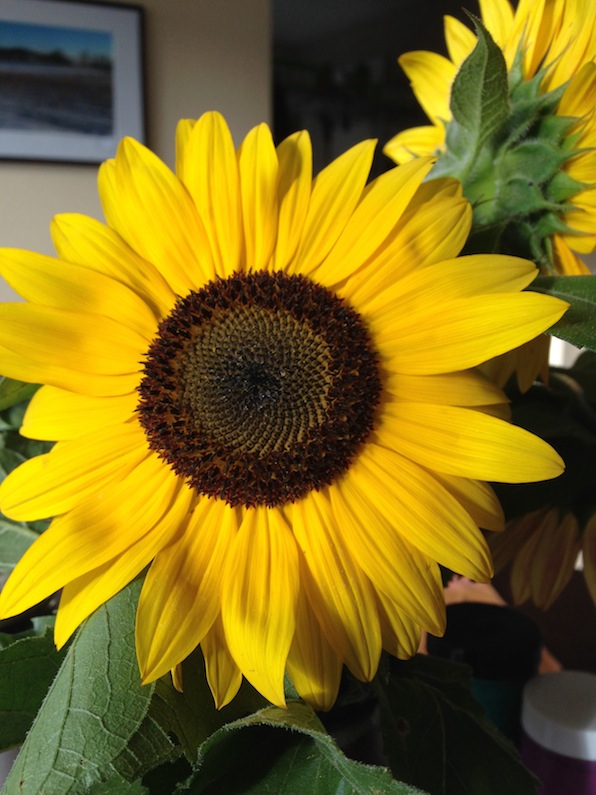 Potted Sunflowers
August 2014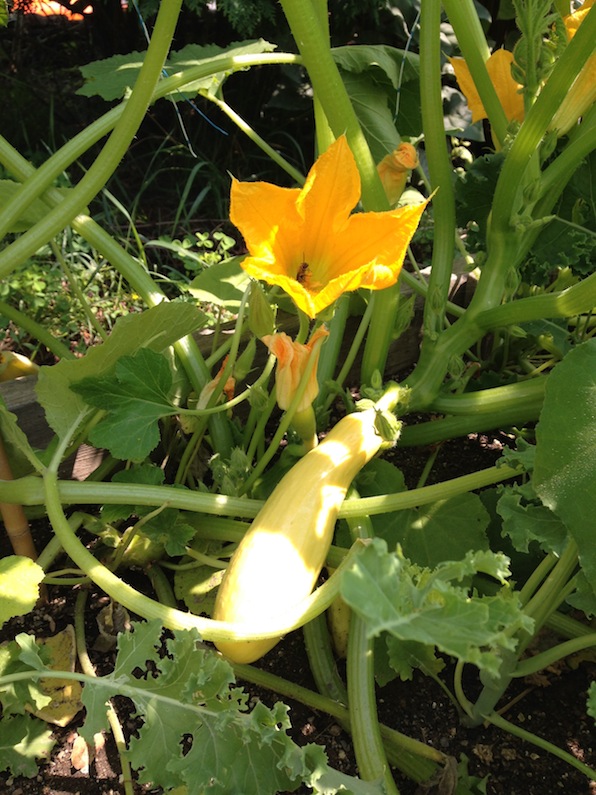 Summer Squash
Summer 2013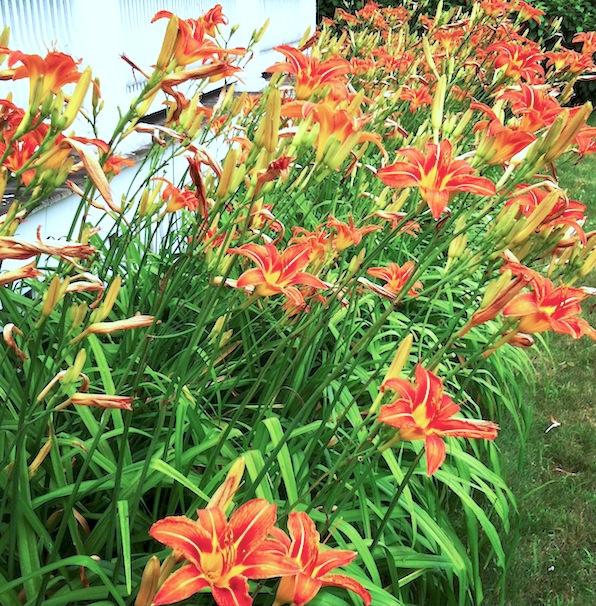 Orange Day Lilies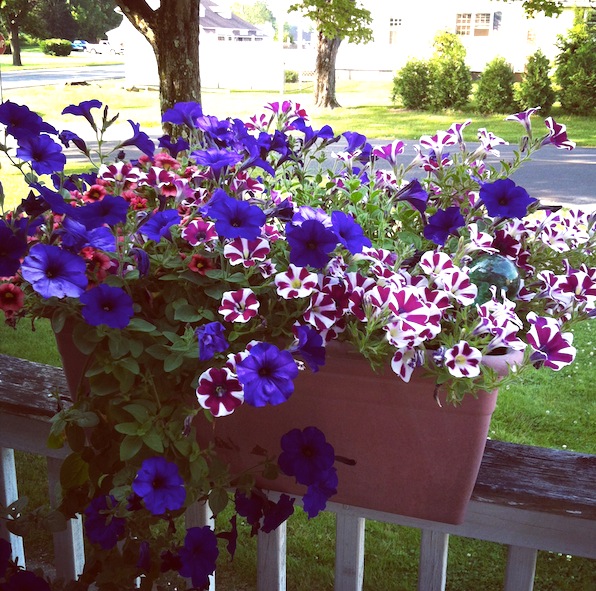 Petunias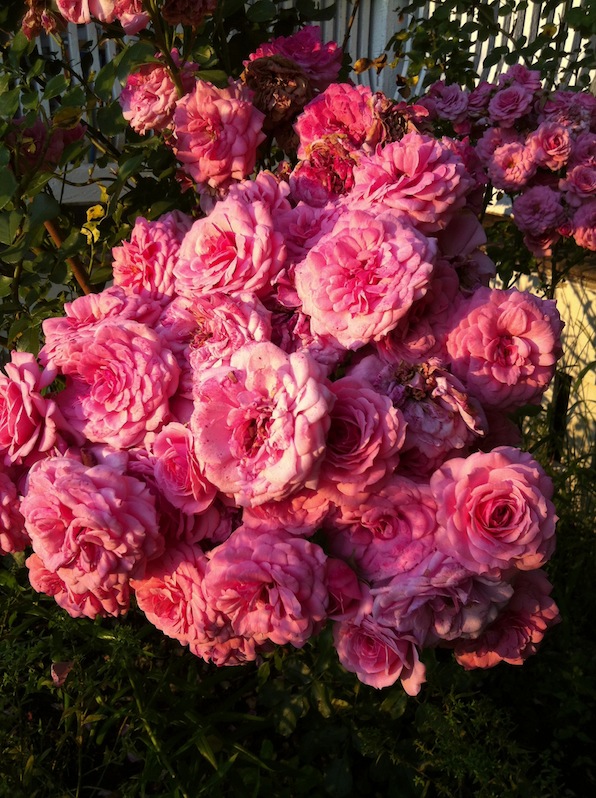 Pink Climbing Roses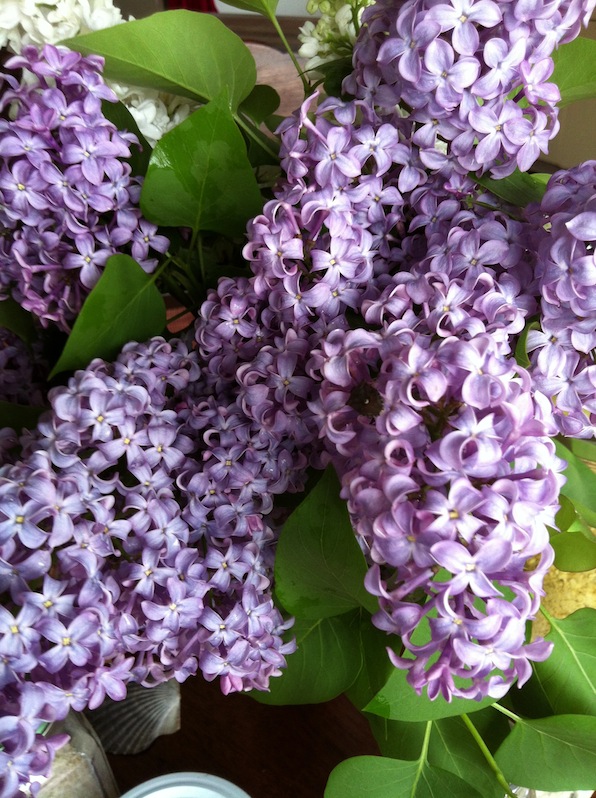 Lilac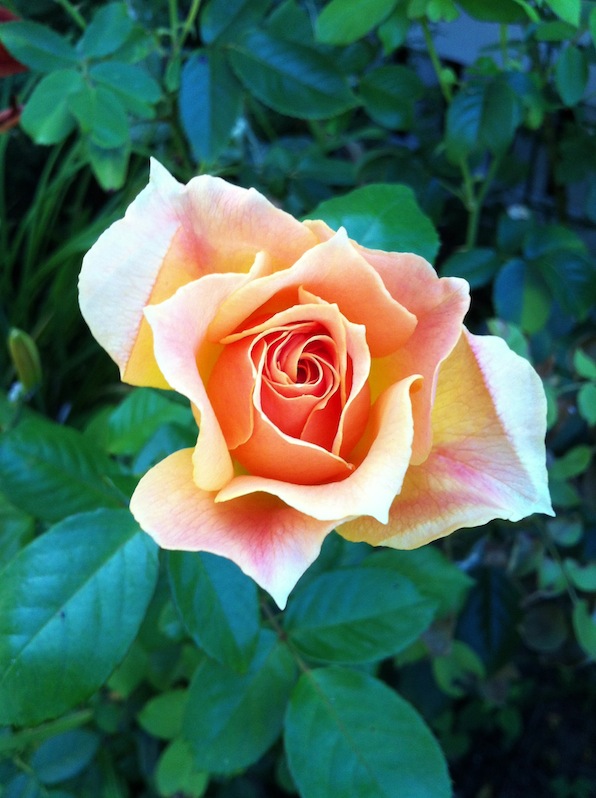 Multi-Colored Rose
Red and Yellow Lilies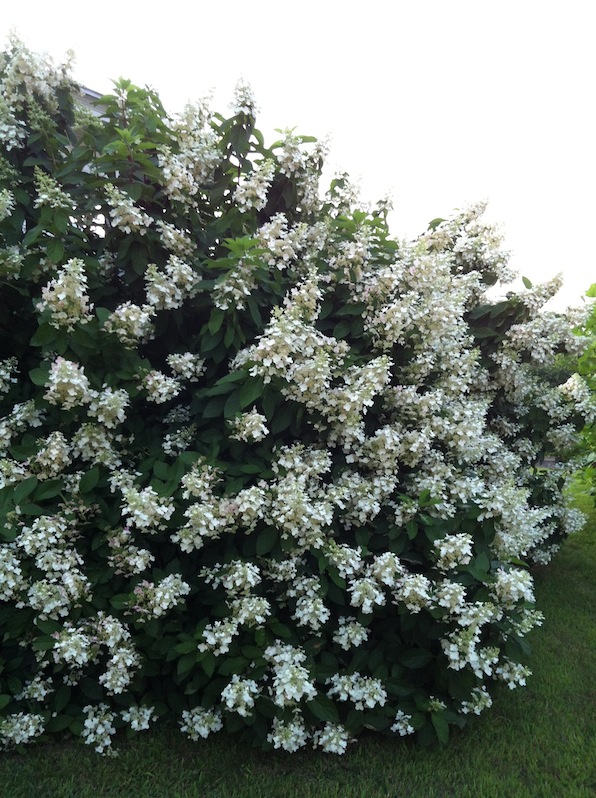 Hydrangeas in Full Bloom
November 2013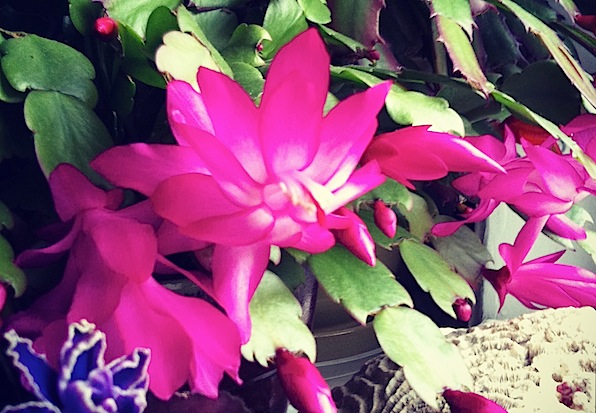 Thanksgiving Cactus
I had been jokingly calling this what-I-thought-was a Christmas Cactus a "Thanksgiving" Cactus because it always bloomed in mid November. Then I learned that there actually is such a thing as a Thanksgiving Cactus and that this is one of them.
December 2013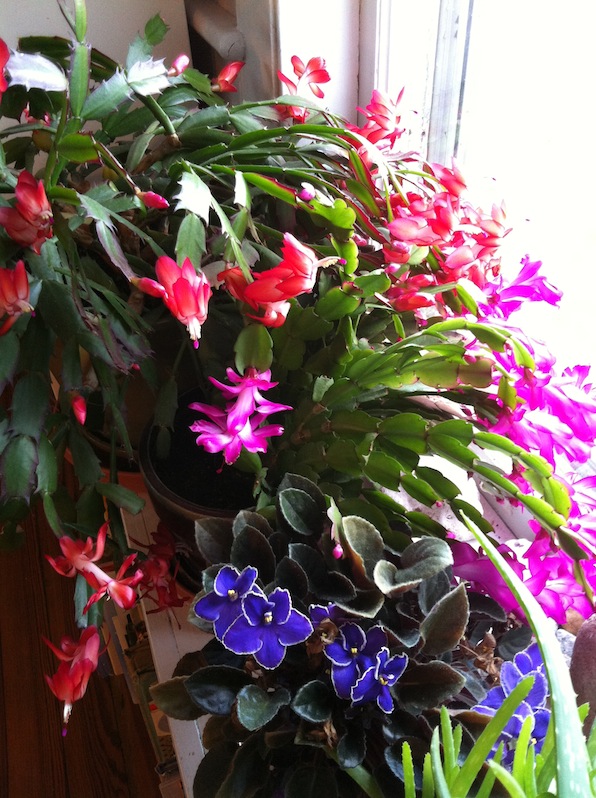 Christmas Cactus, Thanksgiving Cactus, African violet
April 21, 2012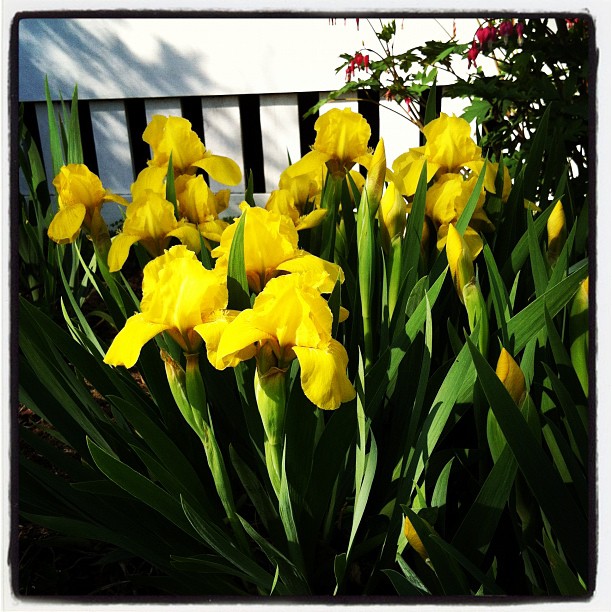 Yellow Lilies
April 3, 2010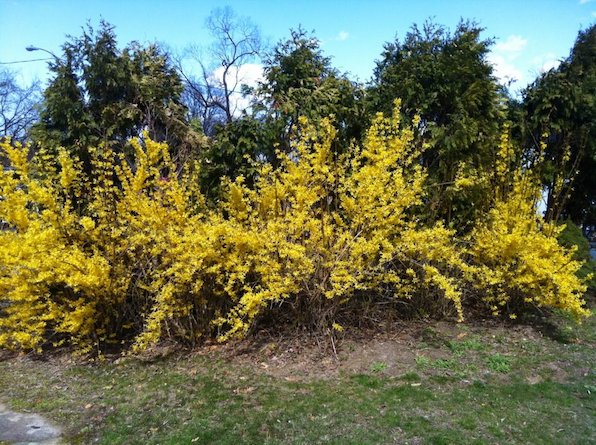 Forsythia

February 19, 2012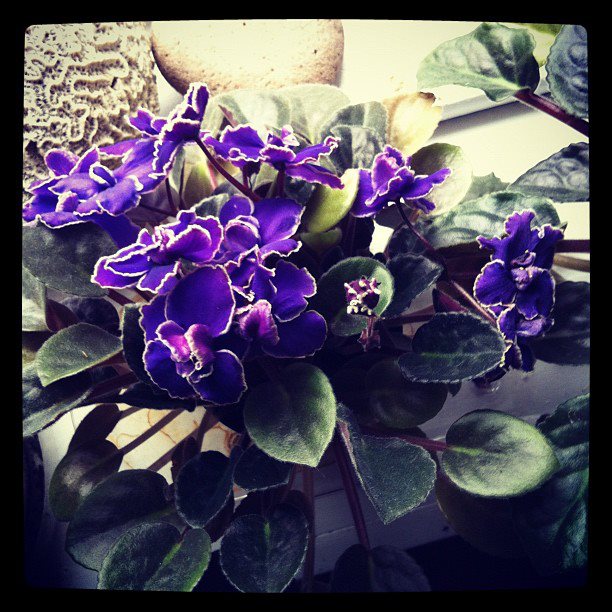 African Violets
May 6, 2011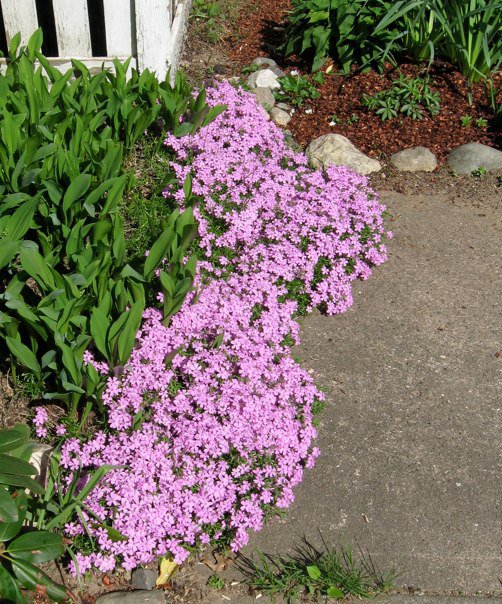 Ground Phlox

July 18, 2010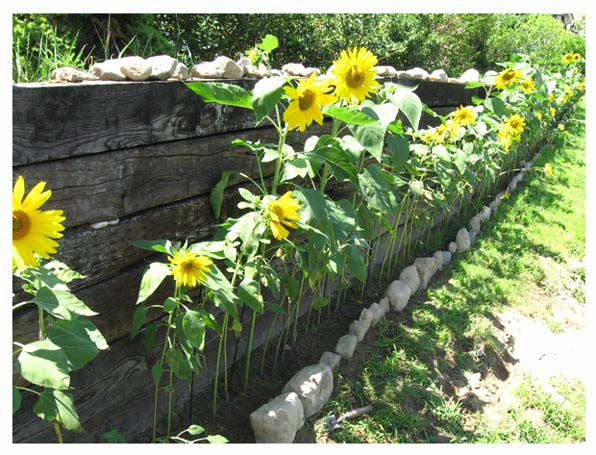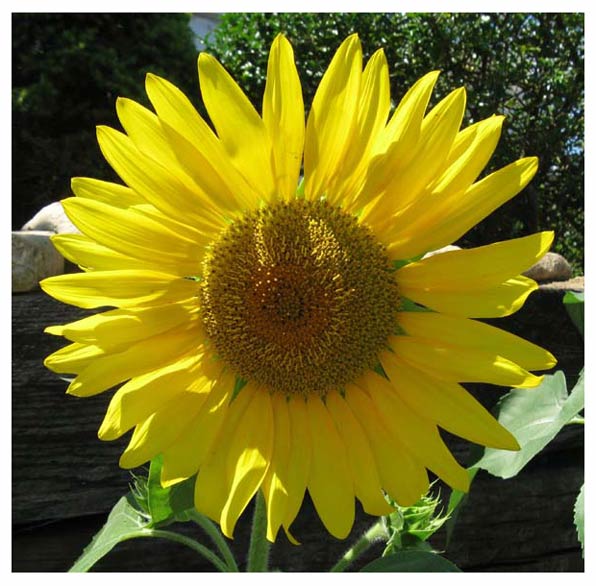 Sunflowers behind my retaining wall

June 14, 2010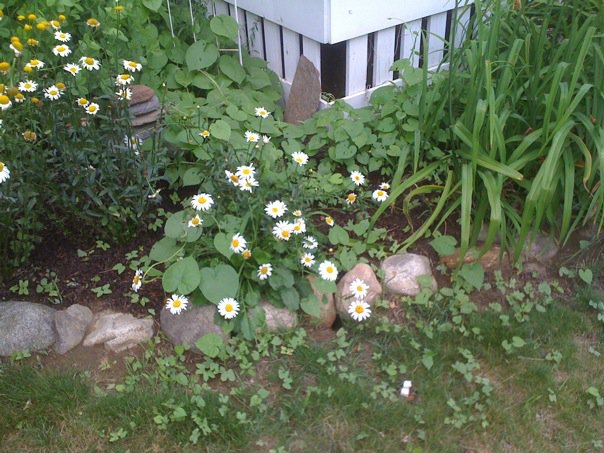 Daisies
June 12, 2010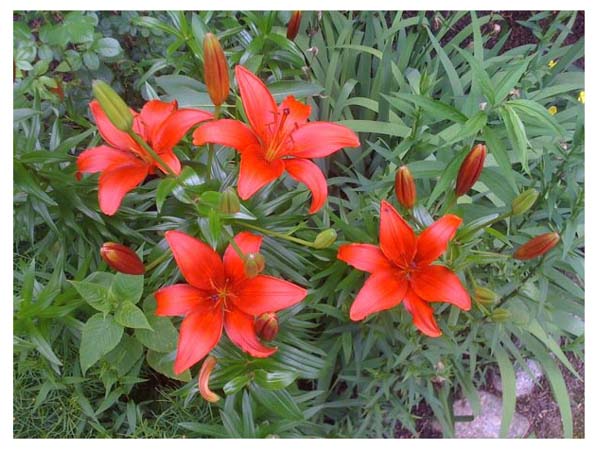 Red Asiatic Lilies
May 3, 2010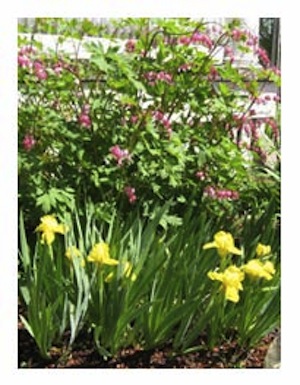 Bleeding Hearts and Daffodils

May 31, 2009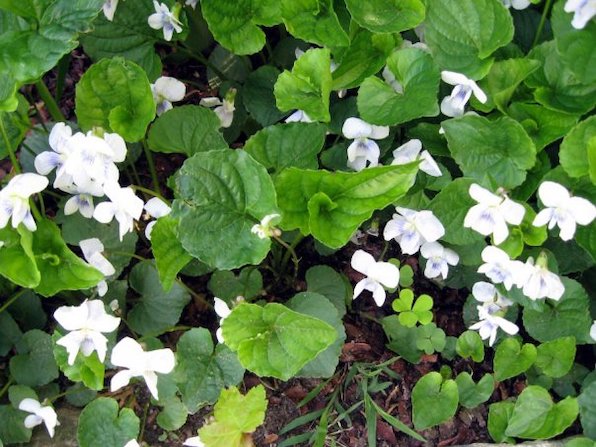 White Violets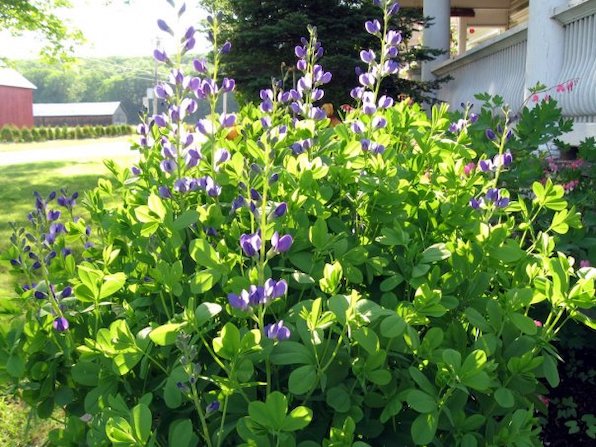 False Indigo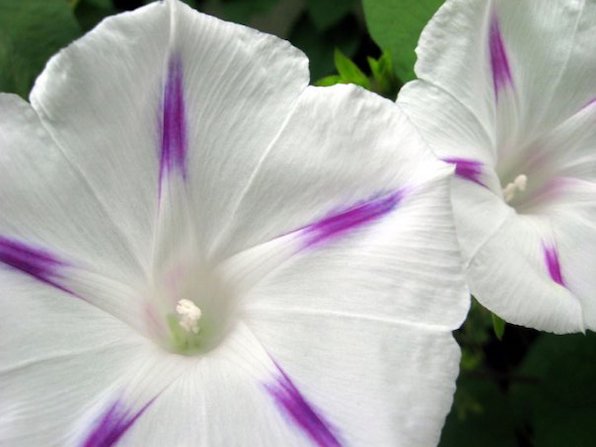 Morning Glories

May 1, 2001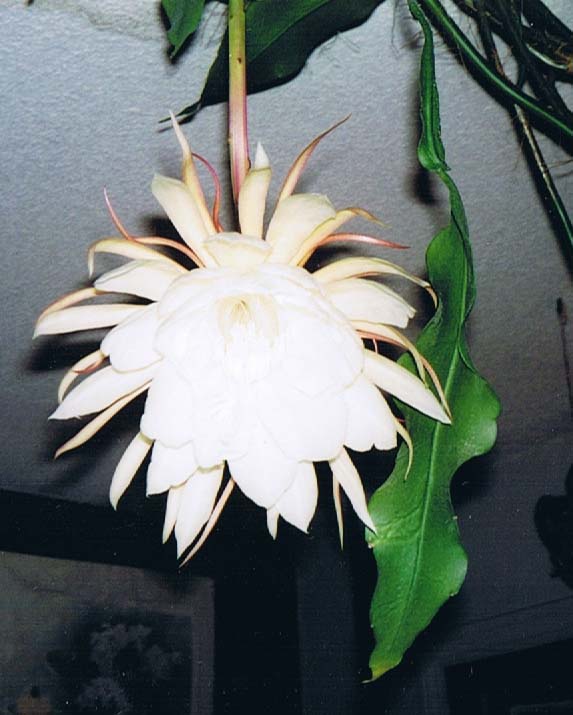 Night Blooming Epiphyllum
413-247-3322
trevor@trevorthegamesman.com
PO Box 463, Haydenville, MA 01039