FUN Videos I Think Are Cool

1. Piano Stairs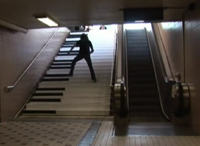 2. Extreme Sheep LED Art
3. The Forest Xylophone

4. How to Make a Homemade "AirZooka"
A. from a large jug
B. from a bucket
C. from a box

5. "A Knife, A Fork, and A Spoon" from Pot O' Gold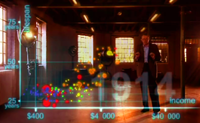 6. Hans Rosling's 200 Countries,
200 Years, 4 Minutes -------->
7. World's Deepest [Trash] Bin

8. Bottle [Recycling] Arcade

9. "Who's on First"
10. TREVOR Testing His New Tire Chains
12. The Slow Talkers Of America
13. "You're All the World to Me"
Fred Astaire dancing on the walls and ceiling
14. Beautiful Chinese Umbrella Dance

15. "Chores Are Easier With Friends"
a Jalapeño stop motion animation
created by: my granddaughters and their dad
produced by: JBrooksPR

WINNER: "Best Story"
A2Z Science & Nature Store
2019 Stop Motion Video Contest

TREVOR'S QUALITY GUARANTEE:


YOU WILL BE 100% SATISFIED AND
YOUR GROUP WILL HAVE A WHOLE LOT OF FUN...
OR IT'S FREE!
413-247-3322
trevor@trevorthegamesman.com
PO Box 463, Haydenville, MA 01039