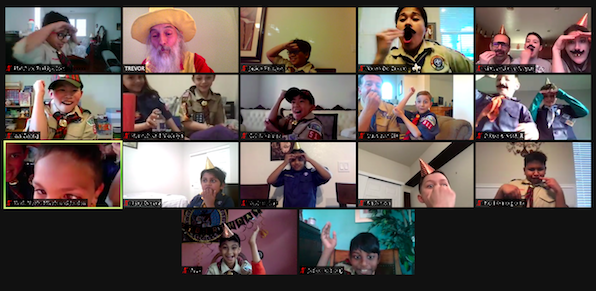 Cub Scouts Pack 511 Blue & Gold Banquet
Mountain House CA
February 27, 2021
This was not my first time playing with a group in California. It was also not my first Cub Scouts Blue & Gold Banquet. But it was my first California Blue & Gold Banquet online! And these Cub Scouts sure had a blast with my
Friendly Games Fest Online
during lockdown.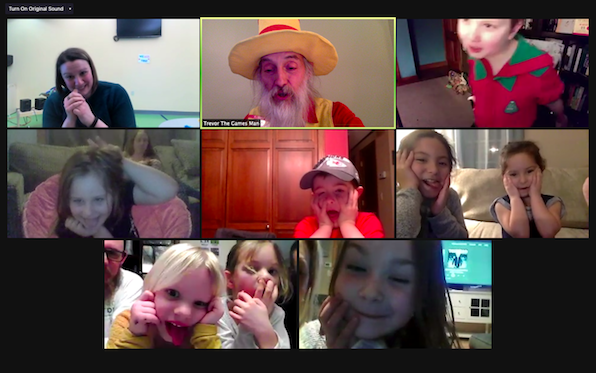 Lakeville Public Library
Lakeville MA
February 16, 2021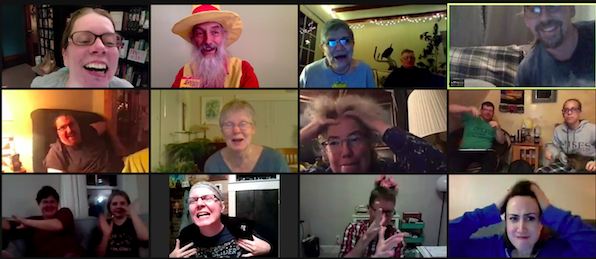 November 26, 2020

Beki Greenwood's 40th birthday party

Carver MA

Beki (top left corner) is a personal, life-long friend and I know all of these people, so it was a special pleasure to entertain Beki and our friends!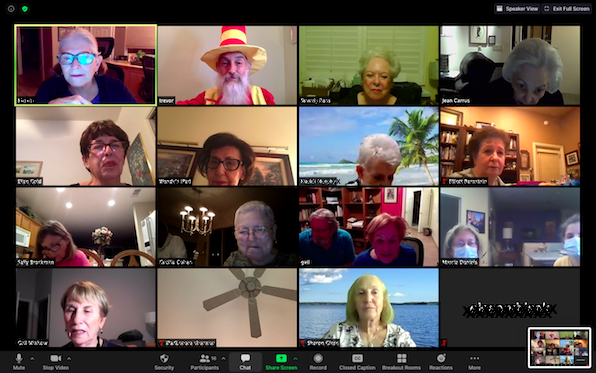 November 14, 2020
Brandeis Bingo Night Fundraiser
Desert Chapter of Brandeis University Alumni Association
Palm Desert CA
These people all look so serious because they are playing a very serious game!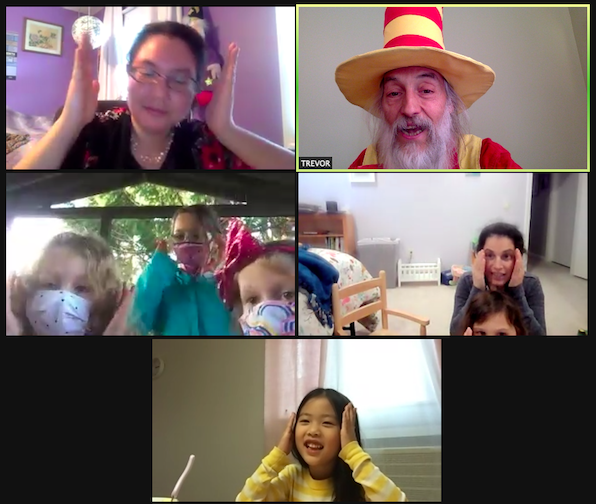 Wellesley Free Library
Wellesley MA
November 11, 2020

The kids at the Wellesley Library sure had a lot of FUN during my
Friendly Games Fest Online
!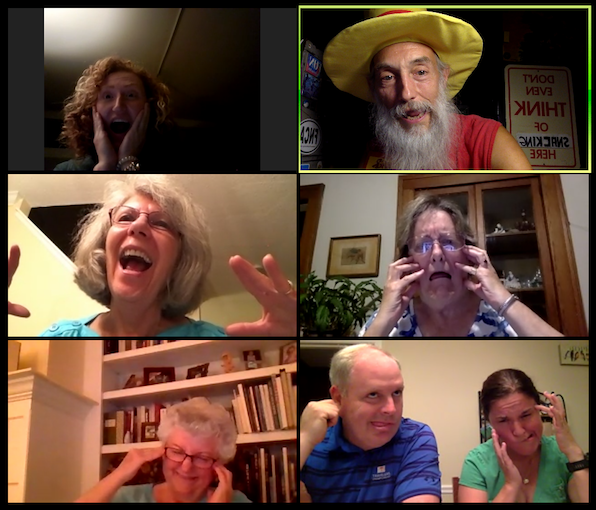 July 24, 2020
Adult Friendly Games Fest Online
First Church of Christ
Glastonbury CT
The Glastonbury First Church of Christ booked me for three(!!!) shows that week, one for the kids, one for the teens, and one for the adults. I always try to post the goofiest photo of the adults!
413-247-3322
trevor@trevorthegamesman.com
PO Box 463, Haydenville, MA 01039