[Photos]
The High Five Gallery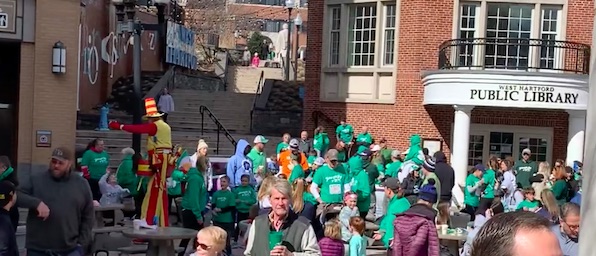 Johnny's Jog for Charity
Blue Back Square
West Hartford CT
March 27, 2022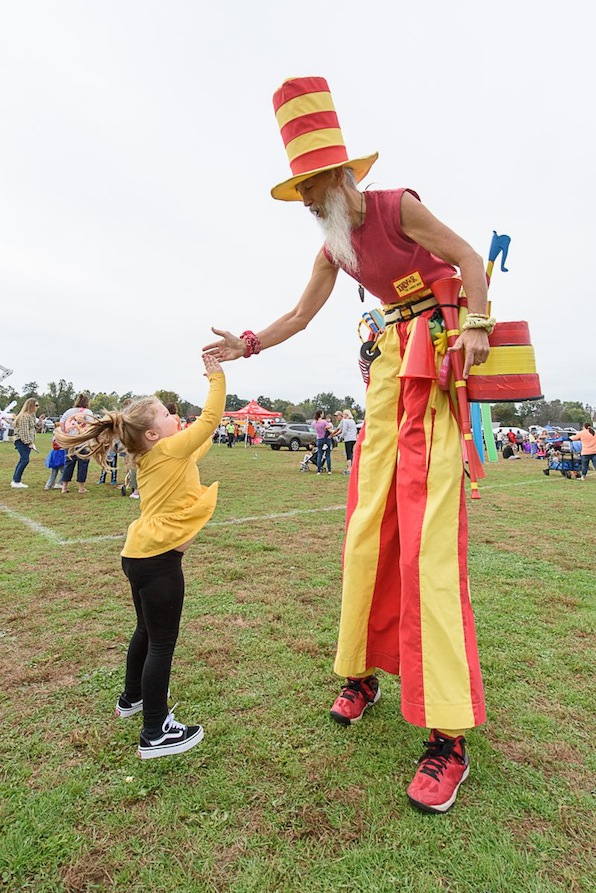 Westfield Pumpkin Festival
Westfield MA
October 16, 2021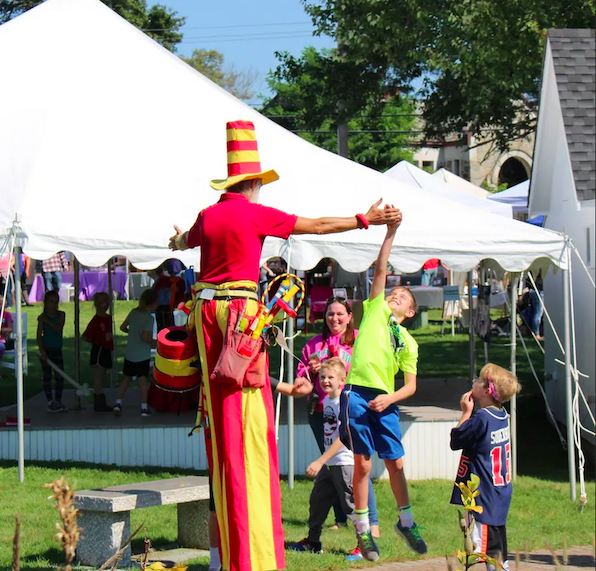 Lakeville Arts & Music Festival
Lakeville MA
October 2, 2021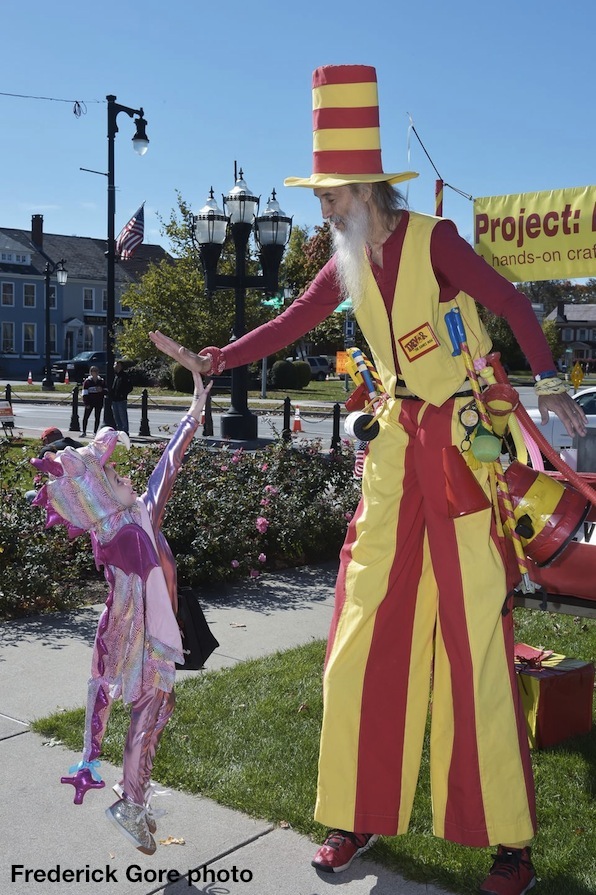 Westfield Pumpkin Fest
Westfield MA
October 19, 2019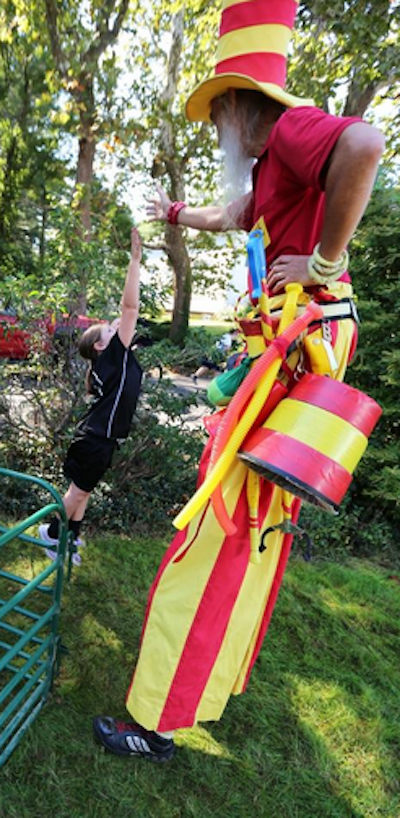 Lakeville Arts & Music Festival
Lakeville MA
September 29, 2018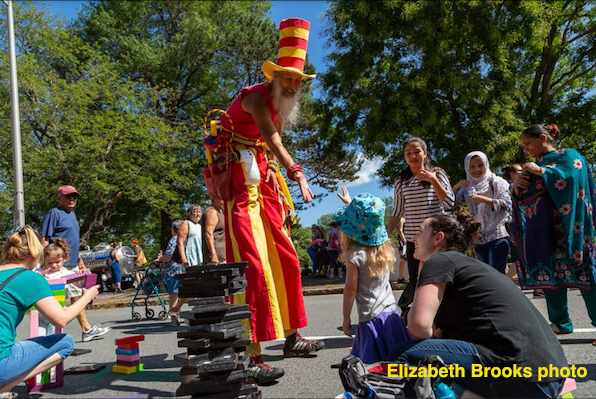 stART on the Street
Worcester MA
September 16, 2018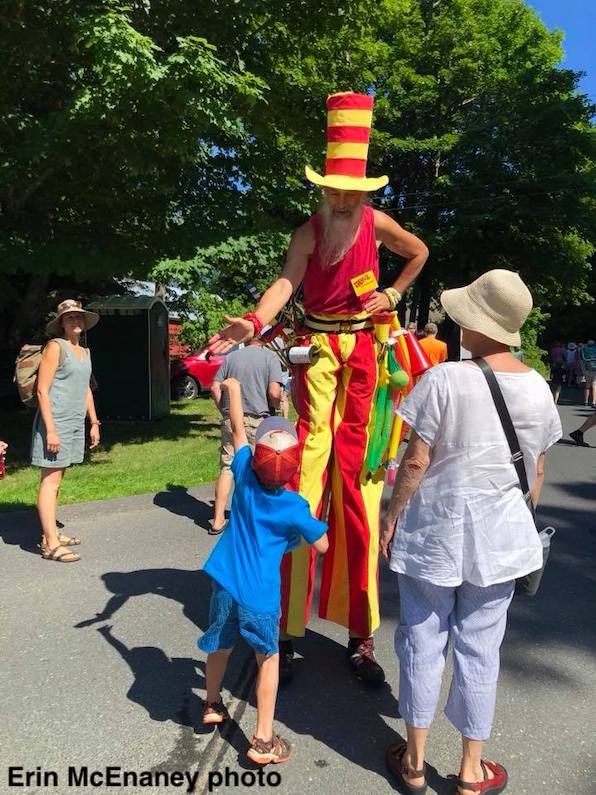 Chesterfield 4th of July Parade and Celebration
Chesterfield MA
July 4, 2018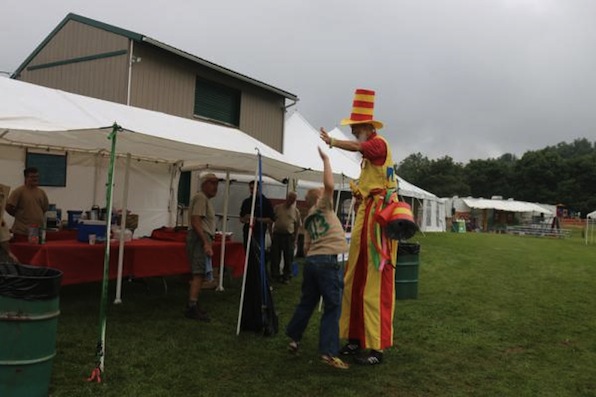 Greene County Youth Fair
Cairo NY
July 27, 2017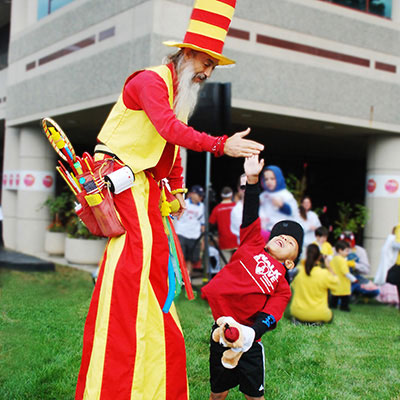 Shriners Hospital Walk-a-Thon & BBQ
Springfield MA
September 12, 2015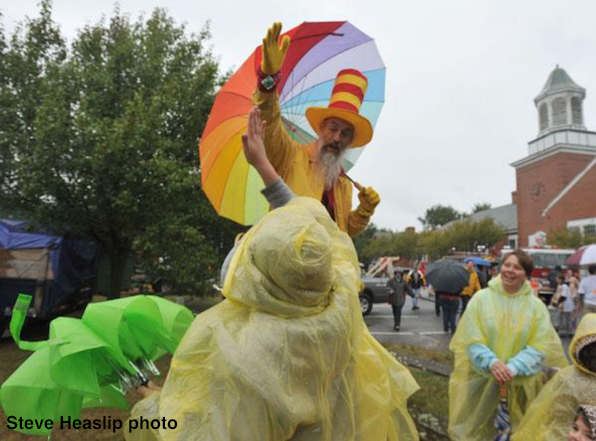 Yarmouth Seaside Festival
Yarmouth MA
October 11, 2014

Middnight on Main
Middletown CT
December 31, 2012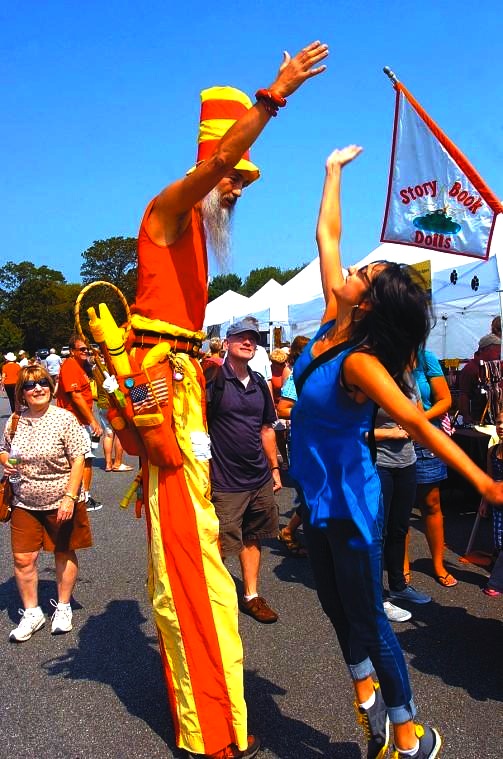 East Greenwich Arts Festival
East Greenwich RI
September 3, 2012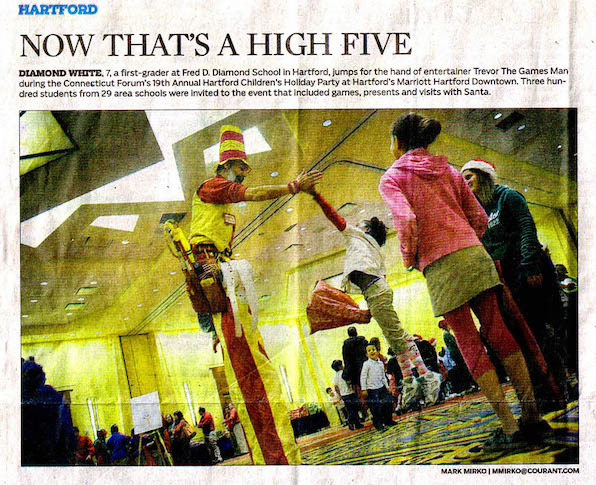 Connecticut Forum children's Christmas party
Hartford CT
December 12, 2011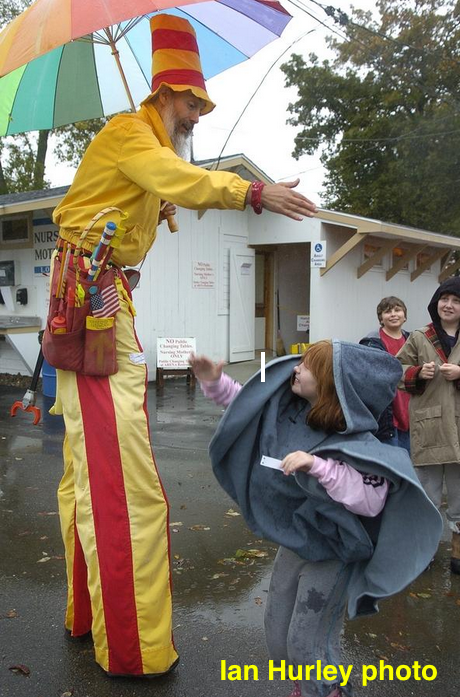 Topsfield Fair
Topsfield MA
October 6, 2010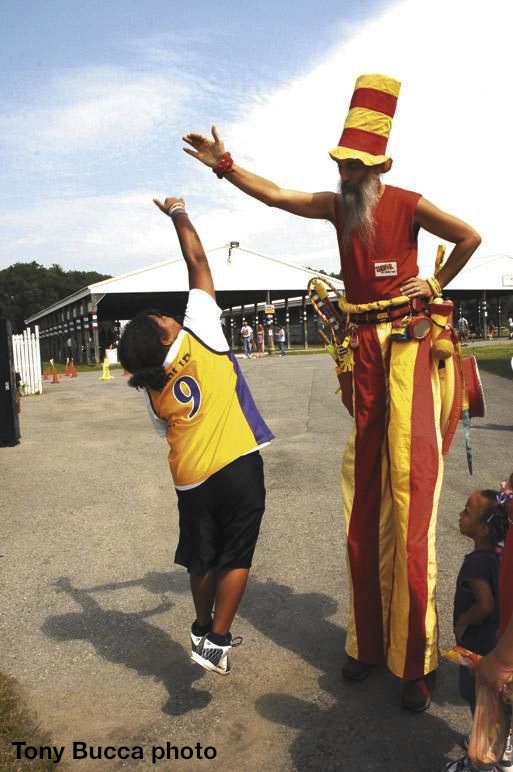 Ballston Spa Family Fun Day
Ballston Spa NY
June 27, 2010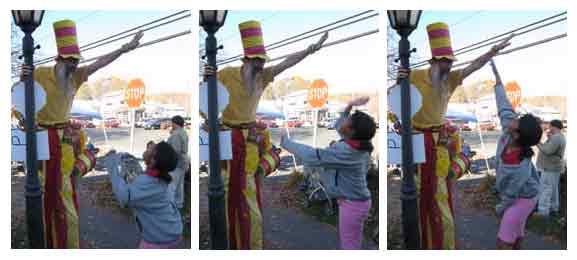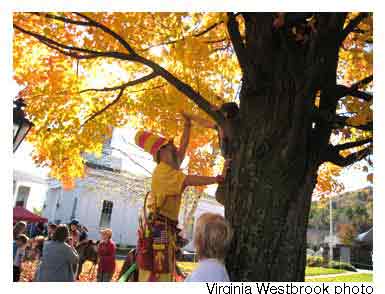 Wlliamsburg Fall Festival
Williamsburg MA
October 26 , 2008
A triptych above and a boy who climbed a tree to give me a high five below!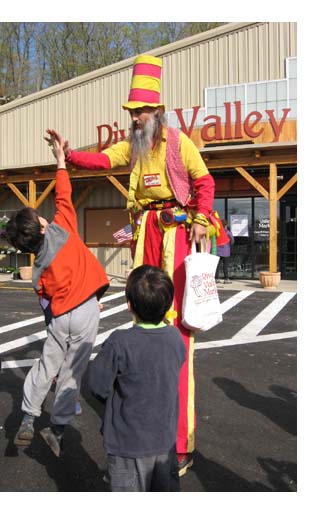 River Valley Market Grand Opening
Northampton MA
April 30, 2008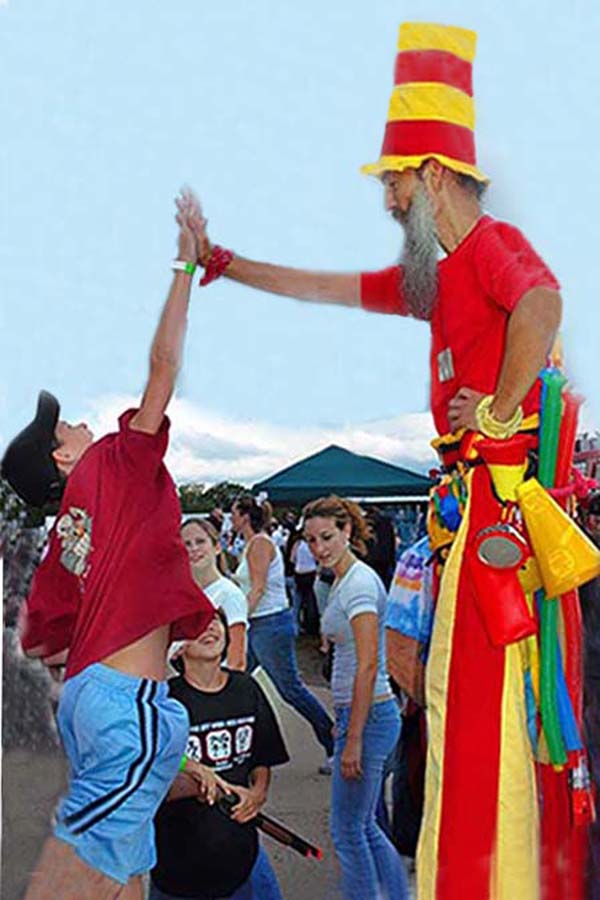 Terryville Fair
Terryville CT
August 25, 2007

This photo of me won a blue ribbon at the fair in 2008! Check out the funny thing that happened next here.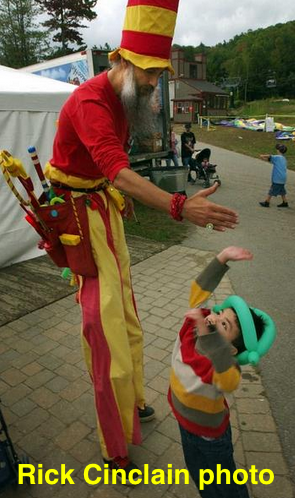 Wachusett Mountain Kids Fest
Princeton MA
September 23, 2006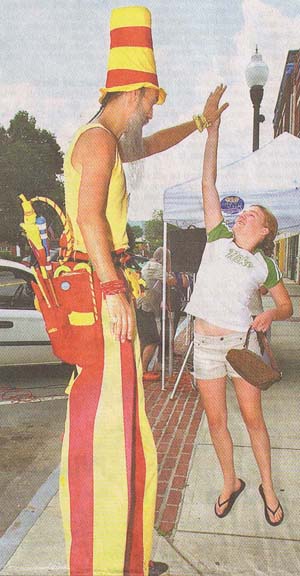 Green Fields Market Member Appreciation Day
Greenfield MA
July 26, 2006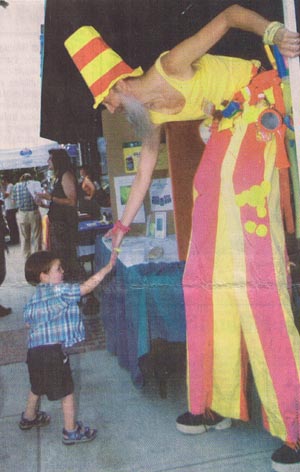 Green Fields Market Member Appreciation Day
Greenfiield MA
July 26, 2006

That's a really low five for me!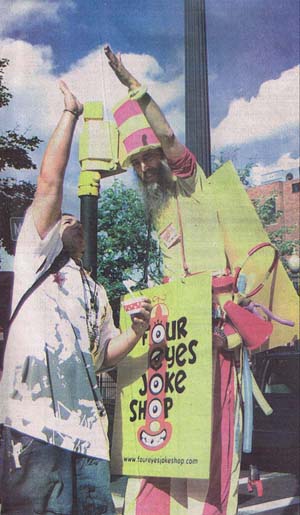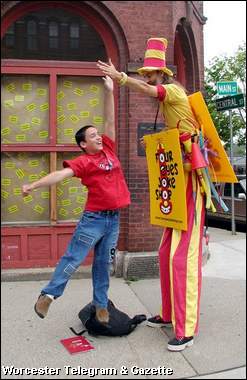 Four Eyes Joke Shop Grand Opening
Southbridge MA,
July 24, 2004

Only the funnest, funniest store I've ever been in!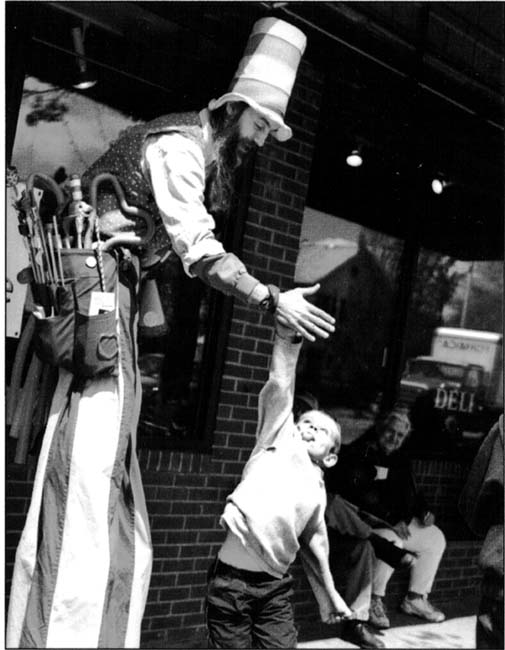 Green Fields Market Grand Re-Opening Day
Greenfield MA
May 1, 2002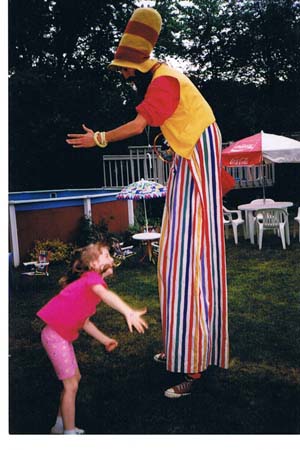 Brianna's 7th birthday party
Agawam MA
May 25, 1998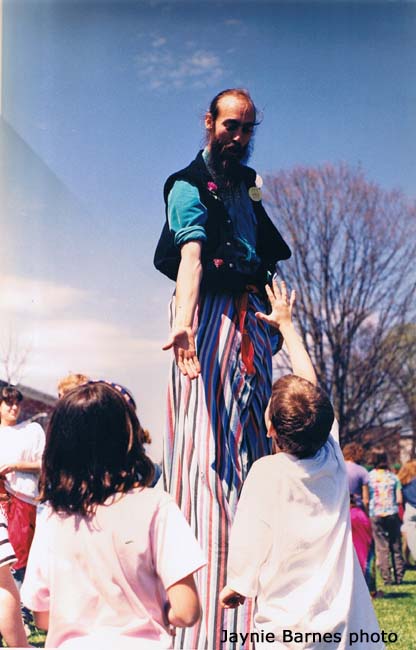 Amherst Earth Day
Amherst MA
April 22, 1990

Before my red & yellow color scheme, before my Bag of Tricks, before my Utility Belt, and even before my signature Cat in the Hat hat, I would try and wear a shirt color to match the event. I also always wore a red carnation.
TREVOR'S QUALITY GUARANTEE:
YOU WILL BE 100% SATISFIED AND
YOUR GROUP WILL HAVE A WHOLE LOT OF FUN...
OR IT'S FREE!