Musical Events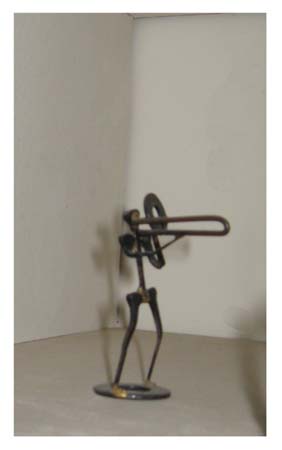 I love music! I play at home and with friends regularly, and practice pretty much every day. However, although I've played out a few times, I am definitely not a professional musician: I don't play in a band or play music for a living. However, I regularly entertain the crowds before, during, and after concerts with stiltwalking "walk-around" entertainment and/or one of my unique shows at a wide variety of musical events, with numerous past performances in Massachusetts, Connecticut, New York, and Pennsylvania.
I've opened for Tom Paxton and Tom Chapin at John M. Green Hall in Northampton MA. I've also opened for various musicians at "Concerts on the Grass" (14x), "Concerts on the Beach", the Full Moon Coffeehouse, Common Ground Cafe & Performance Space, as well as during concerts by the Lil Cajun Express as well as the Ginger Ninjas bike-powered concert. I've entertained at numerous music festivals including the Bright Moments Jazz Festival (8x), Schleigho's "Ho Down" camp-out music festival (5x), the Charlemont Reggae Festival (4x), "The Big Squeeze" bluegrass festival (2x), Hot Food/Hot Jazz Fest (2x), Lakeville Arts & Music Festival (2x), Max Creek's "Camp Creek" music camp-out music festival, Moon Boot Lovers' "Boot Camp" camp-out music festival, and Norfolk Chamber Music Festival.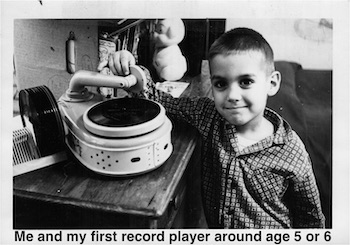 One of the reasons I love entertaining at musical events is that music is such a big part of my life. I first started playing piano at age 6 and am self-taught on that instrument. I started trombone lessons in grade school. I picked up guitar at age 13. In college I bought an upright bass — which has always been my favorite instrument. As a young adult, I discovered that I have some sort of innate talent to learn to play pretty much any instrument I pick up... and I've been picking up instruments ever since.



I now have a large, very well-stocked Music Room in my home where I keep all the instruments I've acquired over the years, including my father's piano (the same one I learned on when I was 6), guitars, acoustic bass, trombone, trumpet, clarinet, wooden flutes, piccolo, my granddad's mandolin, ukuleles, my father's baritone uke, balalaika (the first instrument I ever bought myself), harmonicas, pan pipes, recorders, slide whistles, ocarinas, accordions (yes, more than one!), gut bucket, several small drums, and an entire wall of cubbyholes containing a large assortment of small percussion instruments.

I've also jammed (not performed!) with lots of professional musicians including Charles Neville (of the Neville Brothers), Rusted Root, Goki Bi System, Will Brown, Tony Vacca, Tim Moran, Wil Lettman, J Mascis (of Dinosaur Jr.), Kim Zombik, Gaia Roots, Brian Bender, Ken Laroche (of DOAH World Music Ensemble), Kalpana Devi (of the Black Rebels), Ron Freshley,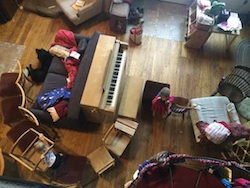 Matt Herschler, Mark Herschler, Tim Van Egmond, Moonlight & Morningstar, Star Drooker, Celia, John Sprague, Miro Sprague, Adam Rothberg, Peter Jones, Nancy Rockland-Miller, Jay Mankita, Doug Hewitt, John Porcino, Robby Roiter, Matthew Liston, Joshua Crane, Mark Fox, and a whole host of others I can't remember right now.


Entertainment options I've done at musical events include:

for all adults and mixed-ages:
Stiltwalking & the Aerial Delights Show
Stiltwalking Walk-Around
and/or selections from
The Party Game Show

for teens and other active people:
The On-the-Go High-Octane Special
for kids:
The Outdoor Special

TREVOR'S QUALITY GUARANTEE:
YOU WILL BE 100% SATISFIED AND
YOUR GROUP WILL HAVE A WHOLE LOT OF FUN...
OR IT'S FREE!
413-247-3322
trevor@trevorthegamesman.com
PO Box 463, Haydenville, MA 01039