Voted


"BEST CROWD PLEASER"


in the 2017 Newport RI
St. Patrick's Day Parade!
Comments on TREVOR's
Parade Stiltwalking
KC: "Trevor impresses me!"
JC: "Remember we saw him in the Flag Day Parade?"
KC: "We did, we did! He's very impressive."
~Krystyne Cheever and Joe Catalano, Quincy Action Television, Quincy Christmas Parade, Quincy MA


"TREVOR "The Games Man" is a high point of the parade."
~Westfield News, Westfield 350th First Night Parade, Westfield MA


"We had such wonderful feedback from parade goers on how much they enjoyed your performance at our 4th of July Parade. We would like to book you for next year. Looking forward to seeing you again."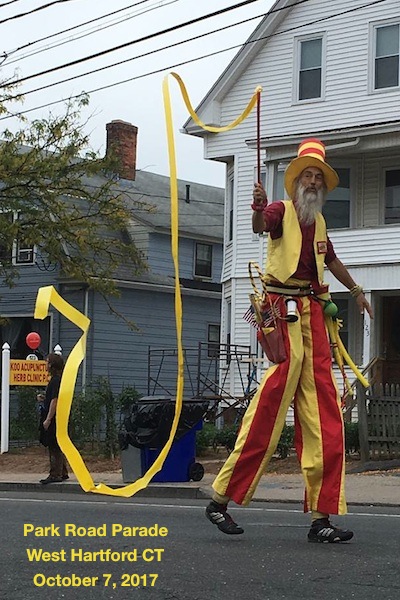 ~Leslie Kellogg,
4th of July Celebration
Organizer,
Chesterfield MA


"Great! ---
Eye-catching to
passers-by. Good
interaction with the crowd."
~Maria DeLuca,
Brattleboro VT

"We thought you
were the best
part of the
entire parade! Did
you notice that me and my
men were following and
watching you the whole
way? You were
awesome!"
~ orange-vested street
crew chief,
Park Road Parade,
West Hartford CT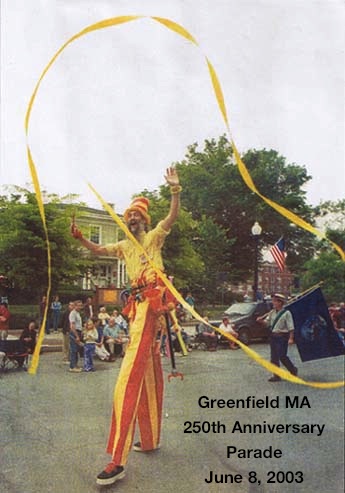 our parade year after year!
Thank you for being
wonderful
. You are
long ribbon you wave
while you walk the parade
You can see it from at
least 1/2 mile away.
You're so easy to work
~Brita Tate,
Parade Director,
Park Rd. Parade,
West Hartford CT
"Thanks for coming and participating in the parade yesterday. I enjoyed your
character
and I hope you
enjoyed
the parade as well.
Hopefully we'll see you again next year!
"
~Alexandra Cox, Division III Chief, South Boston St. Patrick's Day Parade, Boston MA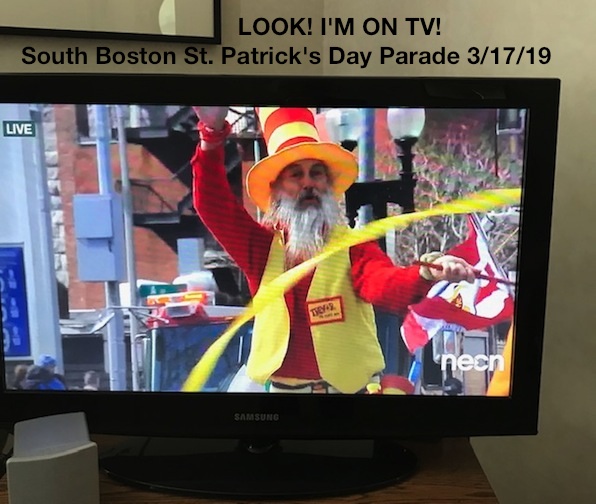 413-247-3322
trevor@trevorthegamesman.com
PO Box 463, Haydenville, MA 01039