"I think the whole show was great! Several parents commented on how you kept a diverse group (deaf, hearing-aided, different ages) all engaged in one activity. Thanks TREVOR! It was a lot of fun for everyone. Kevin really enjoyed you. (Ethan too!)"
~Pat Lusted, mother, Northampton MA
TREVOR's Performances
for the Deaf
1990-2022 sorted alphabetically by town & state 0.2% of total lifetime gigs to date
18 appearances for 11 events
in 3 towns in 1 state

including: stage shows, running games, party games, and juggling lessons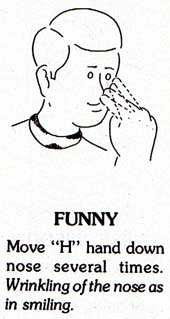 Massachusetts
Northampton Alexander Graham Bell Association (96, 97, 98, 01)
Clarke School for Speech and Hearing (90, 93, 94, 95, 98, 99, 01, 16[2x])
Daniel Alport's 4th birthday party (91)
Kevin Lusted's 5th birthday party (95)
Chicopee Ethan Lusted's 7th birthday party (93)
Sturbridge Minuteman Cochlear Implant Club convention (97, 99)

updated 4/19/22

TREVOR'S GUARANTEE:
YOU WILL BE 100% SATISFIED AND
YOUR GROUP WILL HAVE A WHOLE LOT OF FUN...
OR IT'S FREE!
413-247-3322
trevor@trevorthegamesman.com
PO Box 463, Haydenville, MA 01039