"I was amazed that the Ribbon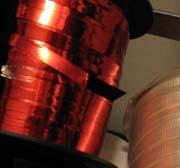 D
ancers were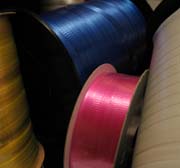 accomplished so
efficiently.
We had some v
ery
good ribbon dancing demonstrations
in the library afterwards, and I enjoyed watching kids get so much pleasure out of a simple,
low-tech toy.
"
~Judy Stoughton, children's librarian, Mansfield Library, Mansfield CT
Comments on
Project Ribbon Dancer:
"The Shriners Hospital for Children of Springfield MA extends a special thank you for your recent visit. The youngsters are delighted to have company who help to brighten their hospital stay. Your performing and also doing a craft was thoroughly enjoyed by the children and certainly enhanced your visit."
~Charles A. Henry, chairman of the Board of Governors, Shriners Hospital, Springfield MA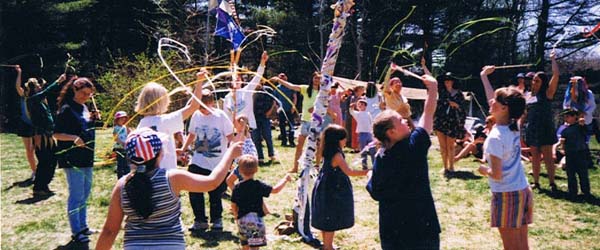 "What a lively, fun-filled time it was! The children and parents alike had such compliments --- they loved the ribbon dancers! I'm impressed that you always keep the kids engaged and entertained the whole time. You make a librarian's job a little easier --- a pleasure to book you, to talk with you, and to join in on the FUN.
~Elaine Crane, head of Children's Services, Wilbraham Public Library, Wilbraham MA

"Thank you so much!! Excellent job. Everyone was very entertained. The whole show was great. The craft was a nice touch. Everyone enjoyed the show. It was perfect. A must-see for the whole family to enjoy."
~April Forest, office manager, Village Park Apartments, Amherst MA


An opportunity to make a ribbon dancer at the end was such a nice touch. Kids love to make things, and you had the process so streamlined that many children made their toy without a long wait."
~Kathleen D. Hutchins, head of Youth Services, J.V. Fletcher Library, Westford MA

"The kids had a terrific time. My daughters loved the Ribbon Dancers. What a great, yet simple toy! It was a wonderful way to end the program, and I know the kids loved having something to take home. Once again, thanks for a great job!"
~Sheila McCormick, librarian, Library Director, Hatfield Public Library, Hatfield MA


What all this waving and whooping is about!
TREVOR'S QUALITY GUARANTEE:
YOU WILL BE 100% SATISFIED AND
YOUR GROUP WILL HAVE A WHOLE LOT OF FUN...
OR IT'S FREE!

413-247-3322
trevor@trevorthegamesman.com
PO Box 463, Haydenville, MA 01039