BLOCK BOOKING
MADE EASY
in 3 short chapters
Chapter One: What is Block Booking?
Basically, block booking is a cooperative group discount. If you can work together (co-operate) with other groups in your area, you will earn a 12.5% - 50% discount for everyone. The more groups join in, the higher the discount you qualify for.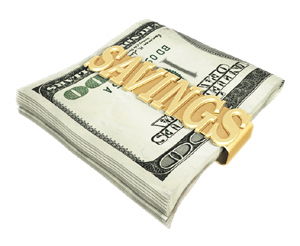 By buying in bulk together, you get a significantly lower per unit price, just like if you buy an entire case of soup at your grocer's, it's markedly cheaper per can than if you had bought them all individually.
Here's how it works: If you can get other nearby groups to book me for a program on the same day as yours, I'll lower the price for all of you. The more groups you get to join the program, the higher the discount for everyone.
Now, why will I do the exact same show for less? I put most of my time into finding more work, and less than a third of my time is spent actually performing. My usual fee also covers all those hours I had to put in in order to book the show. So if you are willing to do some of that work, I'm delighted to pass the savings on to you and you will reap the benefits. It's a win-win situation!
----------------------------------------------------------------------------------------------------
Chapter Two: How Much Will We Save?
How much you save depends on you! Let's say, you book a 1-hour show and contact other groups to also book a show that day. If you only put in a little time and get just one other to also book a show that day, you'll each save 12.5% or $50 off the normal $400 price for a cumulative savings of $100. On the other hand, if you do whatever it takes to get four others to join in on the program, each of you will save a whopping 50% or $200, for a cumulative cooperative savings of $1000!!!

NOTE: Please be aware that block booking discounts apply no matter what type of program you book. The "$ per show" column in the table below is simply an example based on each group booking a 1-hour show just to give you an idea of the $ savings possible. For groups booking other or extended performances, please simply refer to the "discount per group" column to see how much you will save.
# of groups $ per show discount per group
1 $400
2 $350 12.5%
3 $300 25%

4 $250 37.5%

5 $200 50%

---------------------------------------------------------------------------------------------------
Chapter Three: What Do I Say When Telling Others About This?
First of all, you need to speak to whoever actually makes the decisions: the owner, director, principal, or manager. Ask, just to be sure.
Here's a sample phone script just to give you an idea of how to get started. Use the script any way you want, just don't sound as if you're reading a script over the phone! It's much better if you put it into your own words and phrasings. And it helps a lot if you practice it out loud a few times!
Sample Phone Intro: "Hi. This is [your name] calling from [your organization]. I'm calling because we've found a way to get a terrific show for the children by an award-winning entertainer at 50% off the regular price if we get together and all book him for shows or staff trainings on the same day. We'll each get a $400 show for as little as $200 each if we can get just five of us to co-operate. With you and me, we'd already have two, so we'd only need to find three more to qualify for the biggest discount. Before I tell you about the show and the other details, I need to know if you're interested before I go on."
And then just answer their questions! It's that easy to get started on your way to great block booking discounts!
-------------------------------------------------------------------------------------------------
TREVOR
"The Games Man"
--> Voted "Best Crowd Pleaser", Newport RI St. Patrick's Day Parade.
--> Awarded "Austin Miller Co-op Hero Award", River Valley Co-op, Northampton MA.
--> Named "Entertainer of the Month" by County Fairgrounds USA.
--> Voted "The Best Children's Entertainer" in Western Massachusetts.
--> Programs for teens, adults, and the elderly routinely get rave reviews, too!
--> Over 7,000 professional appearances entertaining more than 2.6 million people.
--> Lifetime Customer Satisfaction rate currently over 99.9%.
--> Trained and certified New Games Leader & Cooperative Play Specialist.
--> Professional Stiltwalker.
--> Indoor and outdoor children's shows.
--> Hi-energy, 100% participatory shows for teens.
--> Unique, good-clean-FUN shows for adults for both formal and informal events.
--> Hands-on Cooperative Play Staff Development Trainings.
--> A New Approach to Team-Building workshop to really pull your staff together.
TREVOR'S QUALITY GUARANTEE:
YOU WILL BE 100% SATISFIED AND
YOUR GROUP WILL HAVE A WHOLE LOT OF FUN...
OR IT'S FREE!
413-247-3322
trevor@trevorthegamesman.com
PO Box 463, Haydenville, MA 01039