"Your games made everybody relax together and feel comfortable with each other. It was great! The party would not have been nearly as memorable without you. My parents loved it!"
~Jai Fuller, her parents' 25th wedding anniversary, Leverett MA
TREVOR's Weddings and
Related Events Appearances
1991-2022 arranged alphabetically by state & town 0.4% of total lifetime gigs to date
31 performances
in 25 towns in 5 states
including showers, Jack & Jills, weddings, and wedding anniversaries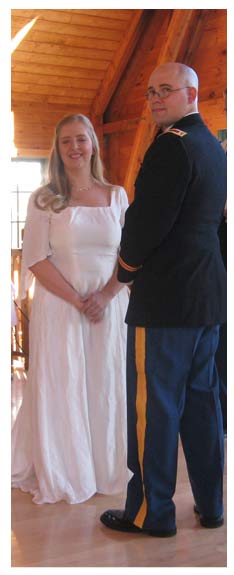 Connecticut
Middletown Jennifer Alexander & Mark Masselli's
wedding (04)
Suffield Meg & Doug Galetta's Jack & Jill party (97)
West Hartford Dr. Felix & Leah Bonner's 50th
wedding anniversary (97)
Maine
Fryeburg Troy & Sarah Grams' wedding (16)

Massachusetts
Agawam Vanessa Kurchner's baby shower (12)
Amherst Heather Laconte's wedding (92)
Heather Warner & Scott Rice's wedding (98)
Karen Brandeau & Charlie King's wedding (99)
Myrrh & Joe Brooks's wedding (08)
-------------------------that's my daughter!------------------->
Tammy Fuller & Charlie Kohl's wedding (91)
Deerfield Ellen & Don West's wedding (96)
Greenfield Tim & Gale Van Egmond's wedding (04)
Wally & Juanita Nelson's 50th wedding anniversary
(98)
Hadley Ann Walsh & Jay Sullivan's wedding (91)
John & Martha Boisvert's 40th wedding anniversary
(09)
Hatfield Brian Smith & Teresa Dooley's wedding (96)
Holden Lisa Frielich's baby shower (97)
Holyoke John & Mildren White's 50th wedding
anniversary (99)
Lee Kathy Poll & Steve Isley's wedding (94)
Leverett Navjiwan & Amar Fuller's 25th wedding anniversary (99)
Ludlow Sally Peabody & Karen Nassif's wedding (97)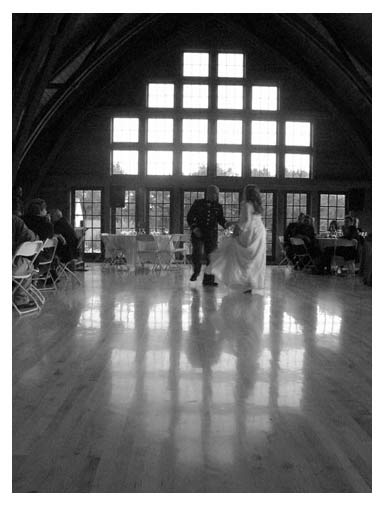 Northampton Deborah Stier & Anne Kornblatt's wedding (04)
Palmer Ann Stephany & Gene
Phelps's wedding (98)
Southbridge Ray & Eleanor
Kosinski's 50th wedding
anniversary (98)
South Hadley Sarah
Montgomery & Priscilla
Wahlen's wedding (05)
Springfield Turkman wedding
(22)
Westfield John & Jeanne
Beltrandi's 25th wedding
anniversary (03)
Westhampton Alison Smith &
Brendan Cavanauagh's
wedding (01)
Worcester Kathy MacGayver's
baby shower (05)
Michigan
Almont Pete Little & Amy
Nuenfeldt's wedding (??)


Vermont
Bellows Falls Don Benjamin &
Barbara Rogers's wedding
(06)

updated 5/16/22

Click below to read about TREVOR's performances at Wedding and Anniversaries.

for adults & mixed audiences:
The Party Games Show
The Mystery Detective Brainteaser Show

for teens and other active people:
The On-the-Go High-Octane Special
for kids:
Giants & Giraffes * Dragons & Detectives
The Outdoor Special
A Ton of FUN!

add-on craft project:
Project: Ribbon Dancer

TREVOR'S GUARANTEE:
YOU WILL BE 100% SATISFIED AND
YOUR GROUP WILL HAVE A WHOLE LOT OF FUN...
OR IT'S FREE!

413-247-3322
trevor@trevorthegamesman.com
PO Box 463, Haydenville, MA 01039