Birthday Parties

TREVOR has thrilled adults, teens, and children at over 1,000 birthday parties so far! You, too, will be delighted with TREVOR's unusual and unique birthday party entertainment whether you are planning a 1st, 5th, 7th, 11th, sweet 16, 21st, 30th, 40th, 50th, 75th, or the oldest I've done yet: a 90th birthday party!
ADULTS:

1. The Party Game Show
Your group will enjoy a wide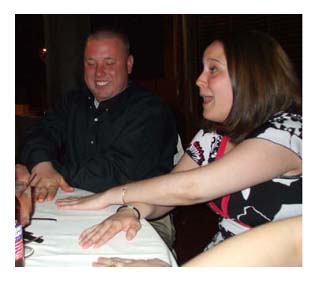 variety of unique, engaging, inter-active 100% participatory, "good clean FUN", everybody wins games for a (most of the time) seated adult audience.

Comments from past participants on The Party Game Show.

2. The Mystery Detective Brainteaser Show
A more cerebral group will be delighted with the mental workout of a wide variety of puzzlers, whodunits, mysteries, a new take on Charades, as well as lots of word play, 1-on-1, and group conundrums.

Comments from past participants on the
Mystery Detective Brainteaser Show.
TEENS:

The On-the-Go Hi-Octane Special!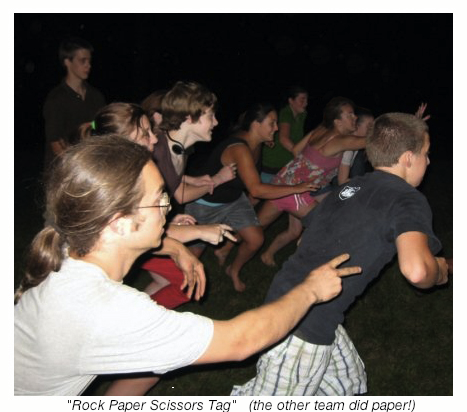 Teens have a total blast with this extremely popular program of active running and unusual strategy games that everybody wins! No losers, no elimination, no special abilities required. And whenever they need a breather, we'll sit down for a few brainteasers, so there's always lots of activity, be it physical or cerebral.
Comments from teens and their supervisors on
The On-the-Go Hi-Octane Special!

KIDS: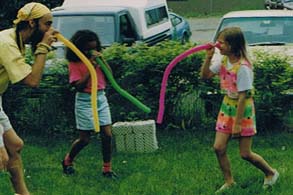 For indoor children's parties:
The Indoor Birthday Special.
For outdoor children's parties:
The Outdoor Special.

An option add-on craft project:
Project Ribbon Dancer.

Comments on TREVOR's children's birthday party entertainment.
TREVOR'S QUALITY GUARANTEE:
YOU WILL BE 100% SATISFIED AND
YOUR GROUP WILL HAVE A WHOLE LOT OF FUN...
OR IT'S FREE!
413-247-3322
trevor@trevorthegamesman.com
PO Box 463, Haydenville, MA 01039